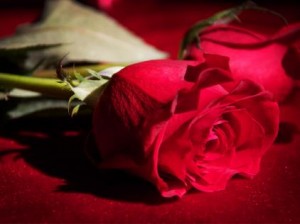 It is the Valentine's party in your fourth grade class. You bring a bag full of miniature Rug-Rats Valentines cards and a sweet treat for every student in your class. It's time for everyone to pass out their cards and treats into their Valentines card boxes.
As you round the tables you finally make it to your secret crush's box. You nonchalantly drop a big card and a special treat into their box.
Back then Valentine's Day was much more easy and simple. For some undiscerning reason in college this once simple holiday becomes complex. There are complicated feelings about Valentine's, busy schedules to consider and cliches to avoid. Being a simple Valentine however is a solution to these Valentine complexities. Here are three simple ways to be a Valentine.
The Chef: It's been said that the way to a man's heart is through his stomach. However a man cooking for a woman can be just as impressive and thoughtful. Cooking a simple meal really shows how much you care. It's something you can make truly personal by demonstrating how well you know your loved one and making the meal according to their likes and dislikes.
If you don't trust yourself to cook an entire meal, try baking. Valentine's is notorious for sweets, so it's an opportune time to bake something from the heart. There are plenty of ideas for Valentine's treats online and in cookbooks – you can make is unique and personal by putting your own twist on it. Use their favorite colors or flavors. You can write your initials or favorite saying on or even with the treats.
The Artist: It's not absolutely necessary to be Picasso to make something for your Valentine. There are an abundance of arts and crafts kits that come with all of the supplies and step by instructions to ensure a beautiful result. Most craft store have kits for making bags, 3D figurines, ceramic items you can paint and personalize, all cute gift ideas. Picking out something that resembles them or reflects your relationship is a sure win.
Another great idea is decorating a picture frame. Plain picture frames can be found almost anywhere and all you do is add a personal touch with some decorations or sayings. Finish the job with a picture of you and your Valentine; now you've got a thoughtful and unique gift. Or if you want to be really wild you can make an entire scrapbook album. The time and thought you put into it will be much appreciated.
The Writer: Not everyone works well with their hands but some certainly have a way with words. Writing a simple note can be something you Valentine will love forever. You can leave simple post- it note with cute sayings on them in the places you know they'll see them. Write things that are personal, inside jokes, favorite songs, reason why you like them and place the notes in meaningful places. Or you can even leave hints on the notes and send them on a little adventure.
For those who are a little more detailed in your writing, write a love note. Express your feelings for your Valentine on valentines theme paper, and place in a nice frame so they can read it over and over again. Although they may hear "I love you" on a daily basis, it's nice to know that you would take time you put it in ink to show how much you care.
The possibilities for being a simple Valentines are truly endless. Taking simple ideas and making them personal is a sure way to please your Valentine. As long as you take the time to think about why exactly it is you chose this person as your Valentine, you will realize it's the simple things that make a difference.