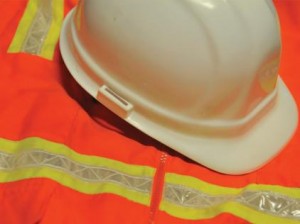 The School of Business shows signs of continuous expansion as it introduces its brand new Construction Management major.
Headed by Assistant Professor Francois Jacobs, the program will begin in the fall.
"It is here to help give the students a choice when they have a career in business," Jacobs said. "There are a lot of areas where students can go with this degree."
With the new degree, students are able to pursue job positions like construction manager, superintendent, field engineer, purchasing agent, office manager and building inspector, to name a few.
"I have worked in the construction industry for 12 years. Even when I was in the industry I loved teaching," Jacobs said. "I have gotten the position to pull this program from the ground up."
It provides a different angle in contrast to the other three degrees the School of Business offers.
"Construction Management is a little bit more different from Business because it is more applied. It is an arm to Business because it is management," Jacobs said. "So it would give students an option to pursue that as a career path if they choose to work in construction."
Many construction managers are able to be self-employed. It is a beneficial path for those that wish to follow an entrepreneurial path. However, many must be willing to work for a company before heading out on their own.
"When students get out of the program, they want to gain experience," Jacobs said. "The best way to gain experience is to work for an organization or company. Then, eventually they can work for themselves."
According to the Bureau of Labor Statistics, a career in Construction Management is also very rewarding financially.
The median annual salary of construction managers in May 2008 was $79,860 while the highest paid earned was $145,920.
According to a 2009 salary survey, people who graduated from college with a Construction Management degree were able to get at least $53,000 annually.
"Even with the economic downturn, student job placement is very high. Some of the schools with the degree have a 95 percent placement rate," Jacobs said.
Although it is a very rewarding degree, it requires 130 credits.
Students can apply for an scholarship from the program. The scholarships go as high as $5,000 per year. Students are also able to look outside for different construction industry scholarships.
"It is a vision of the university. We are very excited about this, and I want students to come and talk to me about this so they know what this is all about," Jacobs said.