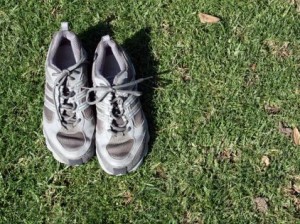 The midpoint in the semester is typically one of the most stressful times for college students. Students should remember the correlation of their attitude and physical health to their overall outlook and their performance in work, school and social life.
"Endorphins are a chemical in our bodies that promote positive feelings," assistant professor of psychology, Joseph Pelletier said. "They are made while we exercise."
Exercising helps students to produce a positive attitude by developing this vital chemical.
"If your brain is actually aware that you are smiling, it will produce the actual hormones that will brighten your mood," Pelletier said.
Mid semester many students try very hard to fit everything into their schedule and it can be stressful to make time for physical workouts on top of everything else. Though it is one more task on the list, physical exercise can help maintain a person's overall attitude through life.
"There have been studies upon people who deal with insomnia or depression," Pelletier said. "With things like physical activity you get rid of all of the energy of the day. You'll sleep harder and get a more fulfilling sleep."
Tasks including homework, club meetings and clocking-in to work shifts can take the first priority. These responsibilities alone will leave a student feeling stressed. As a result, physical activity tends to be put on the back burner.
"Engaging in moderate to high vigorous exercise is a potent stress reliever at the end of a long a hard day or week," assistant professor of kinesiology, Trevor Gillum said. "Research shows we need at least three days of exercise. I would encourage students to exercise more frequently."
According to Discovery Health, about 90 minutes of physical exercise is required each day to have a positive head. This positive attitude can also help a student become more mentally, emotionally and physically aware.
"It can be a way to treat anxiety and depression," Gillum said. "There is a lot we can do just by maintaining normal individual exercise."
As the school semester progresses, it can be very easy to be stressed by exams and formal papers. Taking an occasional 30 minute break can help ease stress and leave you more focused.
Even though exercise can improve your mood, one must find peach through the Lord to ultimately to have positive feelings.
"You always have to remember the context," Pelletier said. "Things may be under pressure with midterms around the corner. I think it is all relative and we have to look at the big picture to see how blessed your life really is. The Bible tells us to hand all of our anxiety to God."