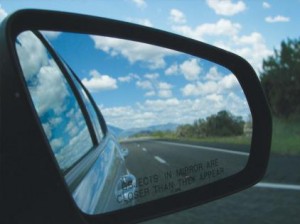 The final minutes of class tick away as anxious eyes watch the second hand turn. Fervent glances at cell phones and premature packing of bags express the students' uncontrollable desire to leave.
It must be, yes, it is. Spring Break is finally here and students can hardly wait to leave. After the stress of midterms, the ease and freedom of Spring Break is more than appreciated. How will California Baptist University students spend this clichéd party vacation?
There are plenty of Spring Break activities that do not involve party trips to Cancún in and CBU students have found them.
Beach trips: In hopes of warm weather, many students are planning on hitting the beaches. Bonfires, smores, volleyball and sun always makes this a supreme option.
Snow: On the colder front, there lies the option for snowboarding, skiing and snowball fights. Many of the surrounding mountains are brimming with snow. In fact, several students are going on a ski trip through the school's Campus Activities Board to Mammoth Mountain.
Road trips: Everybody loves an exciting road trip. All you need is an iPod with a few awesome playlists, food and gas money, a friend and a destination. Don't focus too much on the destination though. Getting there is half of the fun.
Juniors Ashley Bray and husband Kelly Bray have a road trip planned all of the way up to Wyoming to visit family. They then will make their way to Colorado for more family, the opening games of March Madness and the Zoo in Colorado Springs.
Home: Many students are taking this week to go home. Their motives may be family time, home cooked meals or the comfort of their own bed. Either way, it's a good time to invest in family when not overloaded with homework.
Work/responsibilities: There are the students who can't seem to leave productivity behind. Senior Hannah Datte will be working a total of 45 hours during the week of spring break with hopes of having at least a few days off to spend with her friends and boyfriend.
"It's not very exciting, but I really do love my job and look forward to getting to work," Datte said.
Students who are members of the Collinsworth School of Music's concert band will be spending their vacation on tour. They will be performing in several high schools and churches throughout Southern California, Arizona and New Mexico.
For those who have yet to make plans for Spring Break, consider these options:
Camping is a great way to enjoy the outdoors and avoid the crowds. Plus, it's fairly inexpensive.
Volunteer: This is not necessarily the most relaxing alternative to school but it is extremely rewarding. Some people feel best when they are being productive. Get connected with a soup kitchen or church that can use an extrahand for the week.
St. Patrick's Day is March 17 so throw an awesome St. Patrick's Day party! With green food, four leaf clovers, leprechauns, Irish music and the works, celebrate the Irish heritage, even if it's not your own. As is commonly said, 'everybody's Irish on St. Patrick's Day!'
Most importantly, students should focus on getting some relaxation and recharging. Come back to school efreshed and ready to finish strong.