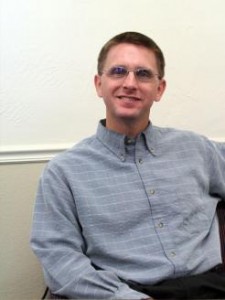 The College of Allied Health has been open since August 2010 and it is expanding by adding the new Department of Health Sciences for the upcoming fall semester.
Led by Chuck Sands, the founding dean of the college of allied health, the department hopes to open this fall with three new areas of study.
"It's driven by two key factors," Sands said. "One is related to the tremendous increase and growth for job opportunities for students in this area of study. Also, health professions are a booming and growing field. We have already confirmed three new programs and we are building a fourth."
The confirmed three new majors that will be offered include Clinical Health Science, Health Education and Healthcare Administration. Each major focuses on a different area in the health care industry.
Some of the majors need prerequisites before registration of the major. For the Clinical Health Science major, this principle is no exception.
"Clinical Health Science is designed for students who have already earned an associate's degree in a clinical area if they have been a pharmacy assistant or medical assistant or something similar," Sands said.
The Health Education major focuses on current trends in the world of everyday health as well as earning a credential for teaching the subject.
"Health Education is designed for individuals who are interested in a public health approach to medicine. In the field, it is a high credential to earn," Sands said.
In addition to learning about health, the Healthcare Administration degree gives detail about the economical ideas for today's health world. The program provides the units for a Business minor.
"Healthcare Administration combines solid business skills with an understanding of the health care business," Sands said.
Each program of the department requires students to participate in internships as well as gain research experience. Though the department is in the earliest stages, Sands is looking for faculty to fill in the positions of the department.
"We are advertising and interviewing for a department chair and also for faculty for the department," Sands said.
Each of the majors in the department hope to expand the school in a positive way by providing programs that will give careers in developing industries to students even during economically difficult times.
The department opens this fall and is being advertised to current and future students.