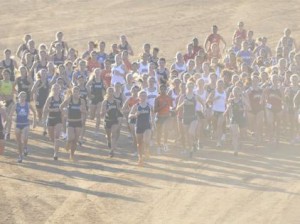 The Pacific West Conference (PACWest) received its 10th membership school to take part of the NCAA Division II. California Baptist University will be joining schools from Hawaii, Northern California, Utah, and Arizona beginning in Fall 2011.
According to cbulancers.com, it was a unanimous decision from the presidents, chancellors and executive members to accept CBU into PACWest.
The PACWest is home to four Hawaii schools including Brigham Young University-Hawaii (BYU-Hawaii), Chaminade University of Honolulu, Hawaii Pacific University (HPU), and University of Hawaii at Hilo (UH-Hilo).
Grand Canyon University located in Phoenix, Ariz. along with Dixie State College of Utah located in St. Georgia, Utah make up the only schools located east of CBU.
In Northern Calif., Academy of Art University (AAU) in San Francisco, Calif., Dominican University of California in San Rafael, Calif., and Notre Dame De Namur University (NDNU) in Belmont, Calif. will fill out the rest of the PACWest conference.
"We are by ourselves over here in Southern California," CBU Athletic Director, Micah Parker, said. "It's a different travel schedule."
After receiving acceptance into the NCAA Division II conference, CBU sought a local conference that provided room for growth along with a competitive athletic atmosphere.
"We feel like the PAC West has a lot of potential and we feel like it's going to grow," Parker said. "We are going to be a part of that growing process."
After obtaining 26 Golden State Athletic Conference championships, the Lancers prepare to take on new opponents in a high caliber athletic environment that NCAA DII provides.
Some CBU sports programs will not be joining the PACWest. This includes water polo, men's volleyball, wrestling and women's golf, which were not participants in the GSAC previously due to lack of opponents in the conference.
"We also want to keep playing the schools in the GSAC that are around here. It just makes sense. They have similar philosophies and are very good," Parker said. "We really enjoy the Christian camaraderie when we compete against our brothers and sisters that are in this conference. We want to maintain those relationships. They would just be non-conference games."
With slightly shorter schedules, the move to NCAA DII brings more rigid guidelines and rules for its athletic programs than those in the National Association of Intercollegiate Athletics (NAIA). NCAA DII has an emphasis on balance within the athletic programs that participate, where the focus is on academic achievement among athletes.
BYU-Hawaii has the highest percentage of international students of any U.S. university. The AAU is the only four-year art school in the NCAA, while NDNU is the third oldest institution in California according to PACWest magazine's fall 2009 issue.
Parker, along with his coaches and staff are excited for the transition and look forward to the new competition that the PACWest will bring. The Lancers will complete the 2010-11 season as part of the GSAC.