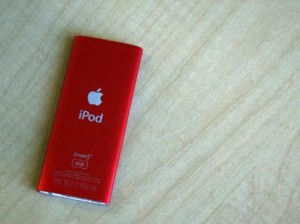 Christmas and New Year's Day are approaching, which means spring semester is just around the corner. For those who feel that 2010 was not exactly the most organizationally savvy year, it may be wise to think about what to put on their Christmas list.
The following options will help manage a busy spring-semester schedule: the iPod Classic, the Amazon Kindle, the MacBook Air, a dry-erase calendar and the Echo Smartpen.
The iPod Classic has 160 GB with the ability to hold up to 40,000 songs, two hours of video and 25,000 photos, as well as a 36 hour battery life. Audio books and podcasts are also able to be programmed into the device which is a great way to learn new languages and study specific subjects. The iPod Classic is not only a great gadget for listening to music, but it is a fun and helpful appli- ance for auditory learners that want to progress in their subjects. This device can be purchased at any Apple store for $250 as well as local stores like Target, Wal-Mart and Best Buy for about $230.
For $140, Amazon's six-inch electronic reader, the "Kindle," provides the convenience of wireless reading no matter where you are. With the ability to download up to 3,500 books, magazines, blogs and PDFs, this mechanism is a useful for writers and people who need or want to read on a regular basis. The Kindle also has a glare-free screen, which makes it easy on one's eyes. Kindles can be purchased from Amazon.com.
Apple's newest available laptop, inspired by the iPad, is the MacBook Air. The MacBook Air is the thinnest and lightest design of all Macs, thanks to its flash storage technology that also provides all day battery life and quick connection.
The MacBook offers the most advanced software, perfect for individuals who are interested in film, graphic design and music. This small, yet robust, appliance is a reliable product available at all Apple stores for $999.
Something as simple as a dry erase calendar is a valuable tool to have near your workplace in order to plan and remember important dates. Dry erase calendars can be found at many stores, such as: Target, Office Depot and Wal-Mart with a price range from $5 to $60.
Captivate the main ideas during lectures and meetings with the Echo Smartpen, an innovative gadget that enables one to record and play back sound with the built-in microphone and computer. This convenient product also has a camera at the tip which traces everything that you write and draw. Purchase this unique invention at livescribe.com starting at $130.
For individuals who strive to manage their busyness, the iPod Classic, Amazon Kindle, MacBook Air, dry erase calendars and Echo Smartpens are all beneficial products to consider when making your Christmas list.
These options provide reliability and convenience which make for a great gift to start off the new year.