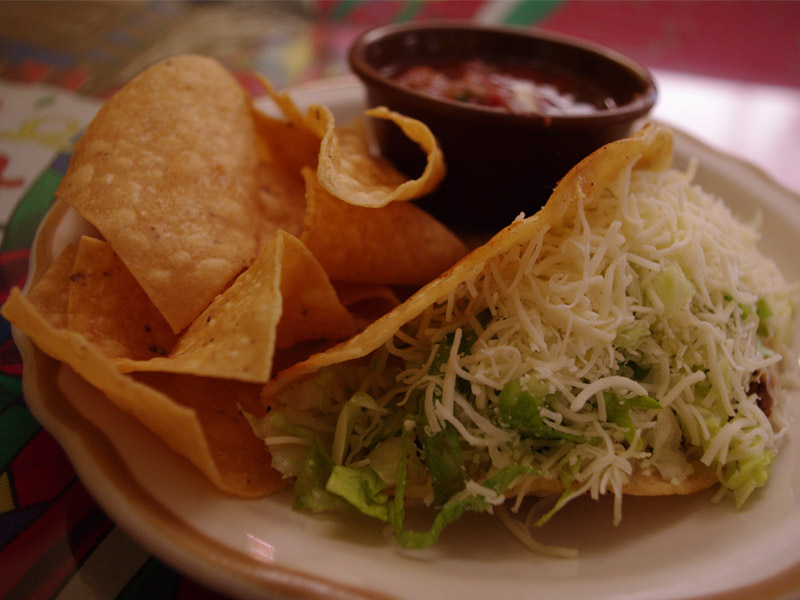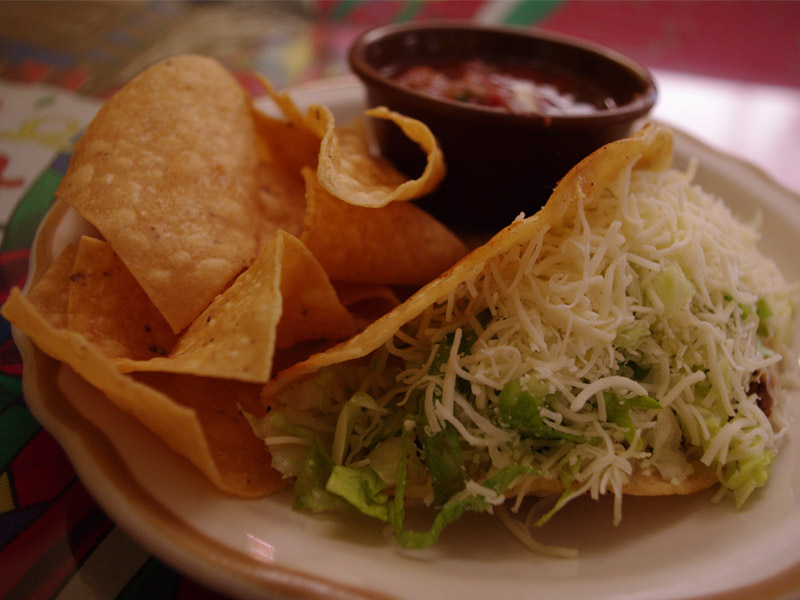 Whatever your taste in tacos requires, there are many cheap and delicious hot spots just minutes away. From award- winning tacos to street tacos, you're bound to find your perfect match.
1.) Alberto's
Best taco: Carne Asada Price: $2.40 Address: 9111 Magnolia Ave.
The carne asada taco from Alberto's was surprisingly delightful. Seasoned chunks of carne asada wrapped in a medium-sized tortilla with pico de gallo and guacamole to top it off. I have irrationally high expectations for pico de gallo, so its freshness was its selling point. It was a well-priced taco, and the
amount of meat was satisfying. Another advantage for Alberto's is it's relatively close to California Baptist University and open 24 hours a day. No matter when you're craving a tasty taco, it's within reach.
2.) Ramiro's Cocina
Best Taco: Chicken Price: $2.75/$1.50 on Tue/Thu Address: 9418 Magnolia Ave.
I had high expectations coming to Ramiro's Cocina. This Mexican hot spot was rated the Inland Empire's "Best Taco" by "The Press Enterprise" multiple times. Its atmosphere was comfortable and relaxed. It didn't take long to receive the taco, and it looked delicious. The taco came in a crispy, fried shell stuffed with shredded chicken and topped with lettuce and goat cheese. My favorite part was the tortilla shell because it was crispy and didn't taste generic. This taco was authentic, and for the price of $1.50 on "Taco Tuesdays and Thursdays," I suggest it being an observed weekly taco outing.
3.) Josie's Tacos
Best Tacos: Fish Taco and Chicken Taco
Price: $2.15
Address: 9782 Magnolia Ave.
Josie's tacos is a small restaurant with little traffic and nice employees. Both tacos were paired with guacamole and pico de gallo. At first glance, I was not a fan of either taco. The tortillas were soggy, and the meat didn't taste fresh. What I did like was that the restaurant was clean and well-kept. As for the tacos, I cannot say I'd be back for them, though they have an impressive breakfast burrito menu that looked tempting.
4.) Mi Lindo Apatzingan
Best Taco: Carnitas Price: $.99 Address: 9948 Magnolia Ave.
If you're looking for a good old- fashioned street taco, Apatzingan is where you should go. Small corn tortillas with crispy, moist carnitas inside. Like any street taco, it came with cilantro and onion and lemon and radish slices on the side. There's nothing bad to say about this taco joint. At this price and size, they're perfect if you're just looking for something light or a late-night snack. If you decide to eat at the restaurant, they give you free chips and salsa along with your already inexpensive tacos.