Freshmen from different halls within the Smith Hall dormitories competed in Smith Olympics, a sports competition featuring teams from each individual section Sept. 21 on the basketball courts at California Baptist University.
The annual event is held to prepare for Smith vs. Smith, the yearly games between CBU's Smith Hall living area and the Smith Hall living area of rival Azusa Pacific University.
"The Olympics are a way for the halls to practice for the games in the spring," said Felipe Perpira, junior biology major and community adviser for Smith Hall. "It is great because the guys are able to create early friendships between the halls."
The Olympics consisted of several games such as dodgeball, buck-buck, kajabe can-can, bottle-flipping and a pingpong tournament.
"I prepared for the games by practicing bottle-flipping and pingpong down in the Smith lobby," said Devyn Campbell, freshman film studies major. "I also spoke with my hall group about buck-buck, which caused us to win that game."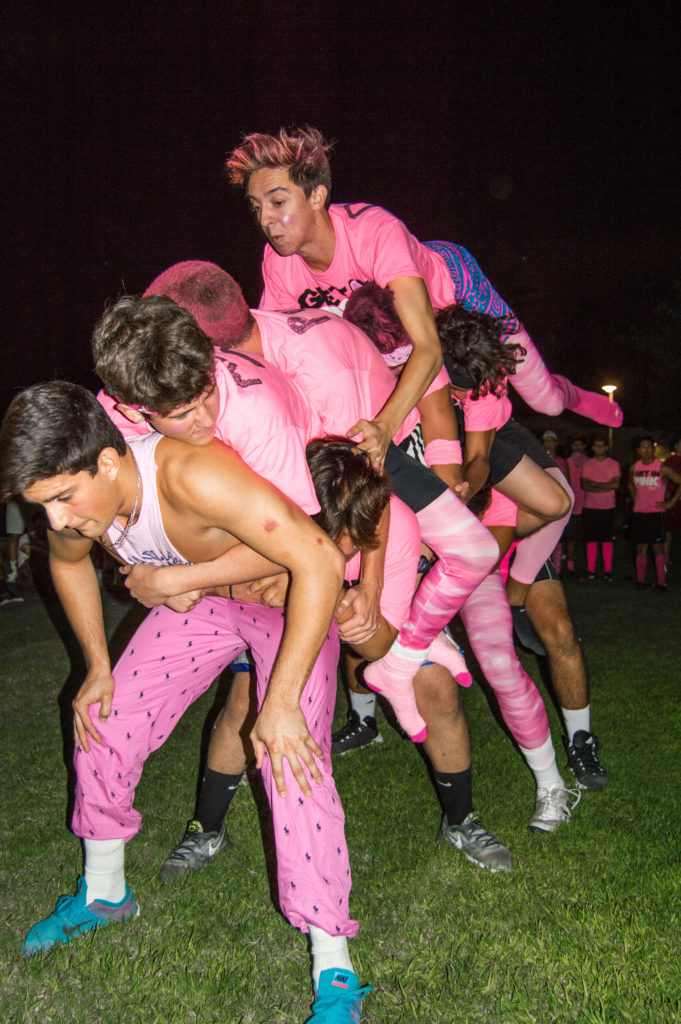 The event drew many spectators supporting their favorite halls.
"I just transferred (to CBU) this semester and I have only seen a few events but this one was the most eccentric by far," said Maddie Alexander, junior early childhood studies major. "The Smith Hall guys really got into it and it was great watching them battle it out against each other in dodgeball."
In the end, Smith Hall 1-D won P. Boyd's Cup, the prize named after CBU's first president and namesake for the living area. They won not only the highly coveted cup and a free trip to Buffalo Wild Wings, but also bragging rights for the rest of the year.
"Bragging rights are important because you have succeeded in what you have trained to achieve," Campbell said. "But winning against APU is more important because Smith Hall students work together in unity to bring back the win to CBU in Smith vs. Smith."