On Feb. 2, the California Baptist University campus was struck by high winds that caused significant damage to one of the student housing areas on campus.
A large tree in between buildings 21 and 22 of the Lancer Arms student housing area broke in half and fell onto the north side of building 22, according to an email sent out by the university.
Officer James from CBU Safety Services was the first to arrive on the scene.
"When I first got here, we got dispatch to a downed tree branch, and when I got here I realized it was more than a tree branch," James said. "There were students in apartment 13, I believe, the lower apartment, and they were OK and there were no injuries. We (then) evacuated the building."
Two CBU students who were in their dorm room said that they heard a loud rumbling sound before they noticed the felled tree.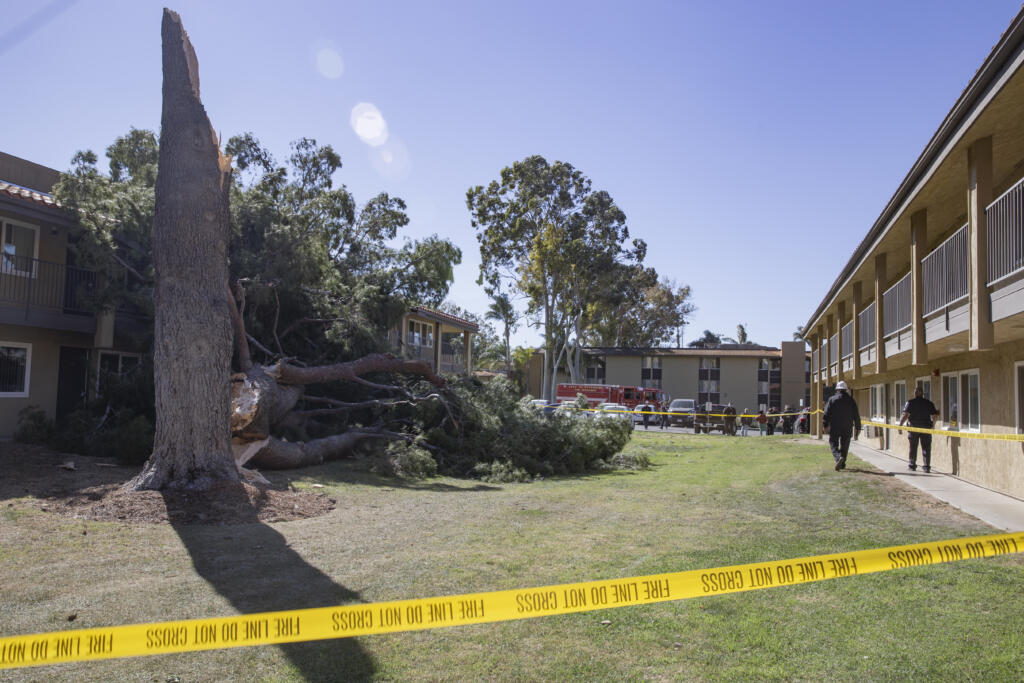 "I was sitting at my desk, and I heard a loud crack and then I looked up and I saw the tree," said Megan Lansing, third-year nursing student. "At first, I was terrified it was going to fall on me and I got very scared. Then I saw it was falling to the left, and it fell and shook the whole building."
Amariah Hunt, senior anthropology major, said: "I was about to take a nap and then I heard a loud thundering, and everything was shaking. I thought it was an earthquake."
The university is working to clear and repair the affected area of the Lancer Arms housing area.