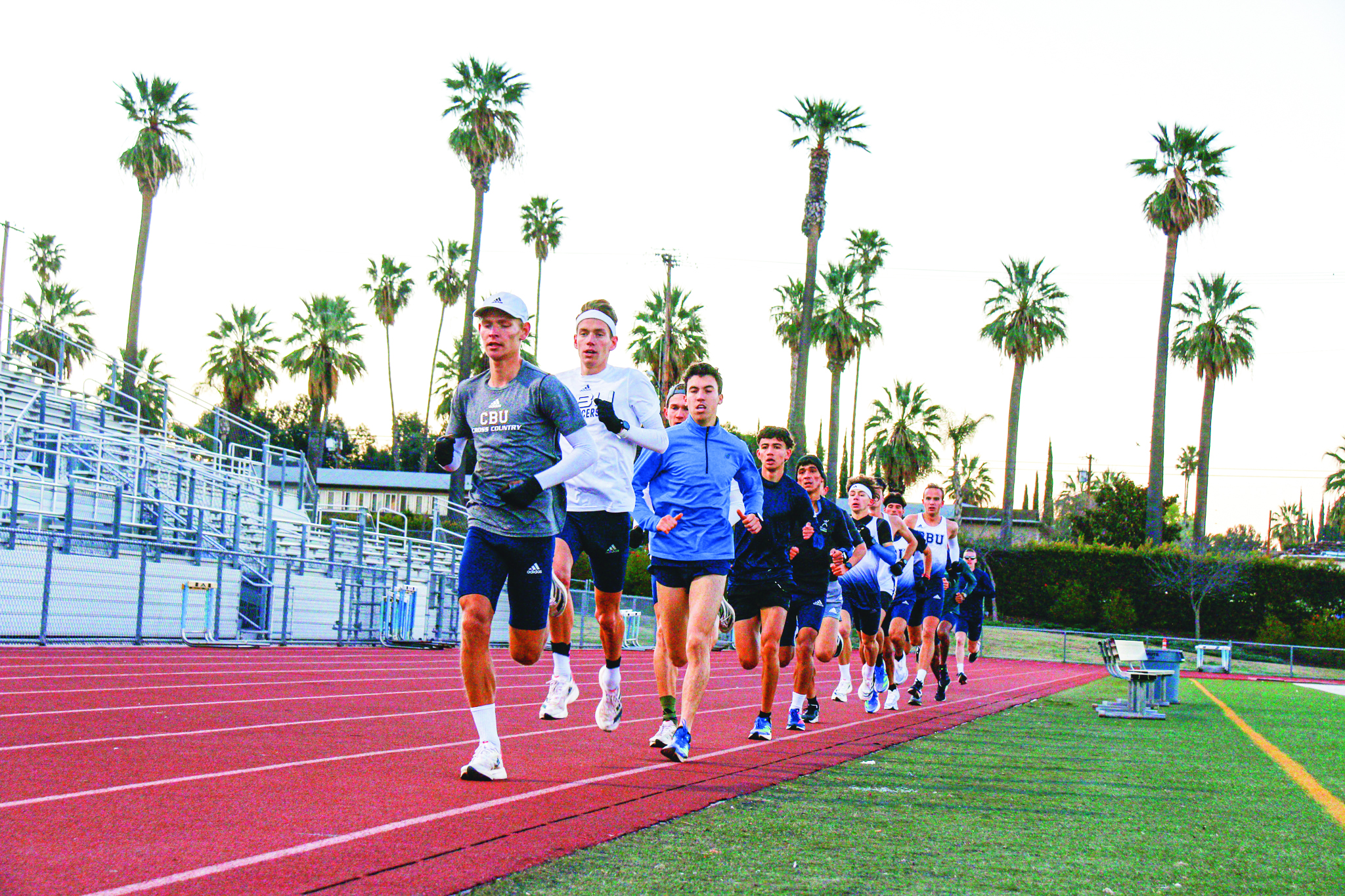 The California Baptist University track teams are looking to continue their momentum from the cross-country season and past track seasons into the spring 2022 season. After several seasons of historic wins, the Lancer runners are determined to continue their success in their last year of provisional NCAA Division-I status.
"We're excited very much so about both teams," said Adam Tribble, head coach of the CBU men's and women's cross country and track teams. "We have a number of people that have done a great job over the last couple of months preparing for this (season). So, I think we have a lot of nervous energy and a lot of excitement about wanting to get out there and break the ice."
According to a CBU athletics press release, last year the men's and women's teams finished fifth in the overall standings at the Western Athletic Conference championships, with three individual titles for a school best in the WAC era.
The WAC championships will be held from May 12-14 at Seattle University, according to the CBU Athletics press release. Before the WAC championship, however, the CBU track teams will have several meets and invitationals where they can stretch their legs and represent the school alongside some of the biggest names in NCAA track.
"Next week (Friday, March 4), we're going to break the ice over at RCC (Riverside Community College Invitational), but I would say the Mt. SAC Relays in the middle of April is a really big meet for us because it's one of the best distance meets in the entire country, year in and year out," Tribble said. "At the end of April, the meet at Fresno (the Fresno State Invitational) is a meet where we're really looking to try to run some fast times. For right now, we're hoping to get out there and break the ice and let people see a little bit of their progress. Then hopefully we can get back into a high training load and then at the end of April really see what we can do."
The CBU track teams will compete in the Riverside Community College Invitational on March 4, and then stay in the state for the rest of their competitions before the WAC championships in May.