Lifestyle Tries: Macrame keychains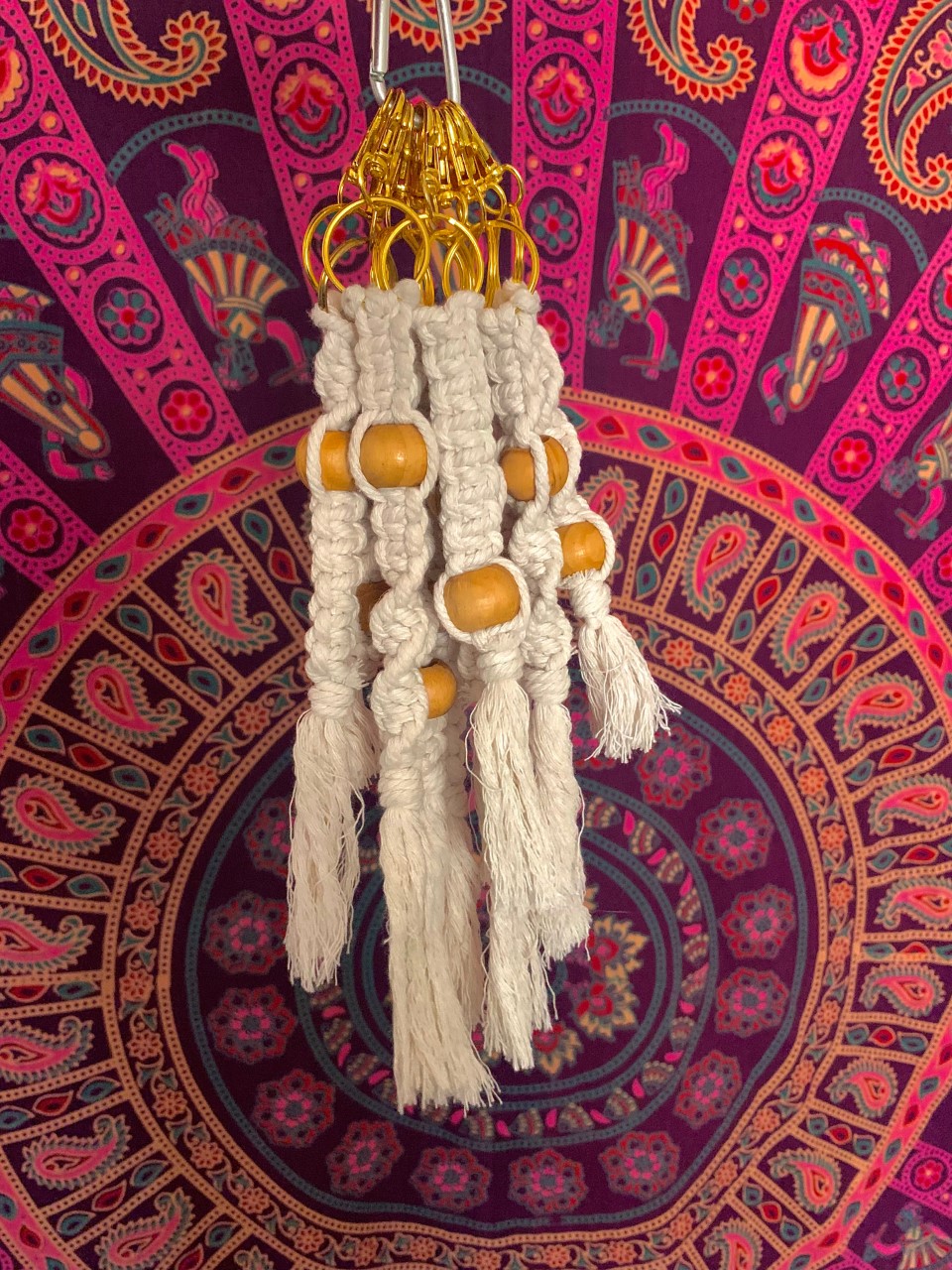 Macramé is a 70s-inspired craft making a comeback. Macramé key chains are a simple accessory to clip onto your bag, keys, backpack or wallet.
To start, you will need macrame Cord (two 3-foot pieces and one 1-foot piece), a keychain ring and a bead.
Step 1: Cut two 3-foot pieces of macrame cord.
Step 2: Attach both cords to the keychain as shown. The outside cords are the working cords. The inside cords are the filler cords.
Step 3: Begin the first knot. Cross the right working cord over the filler cords and under the left working cord.
Step 4: Place the left working cord under the filler cords and over the right working cord.
Step 5: Pull the knot tight.
Step 6: Repeat Steps 4-5 until you reach your desired length.
Step 7: Add the bead by threading the filler cords through the bead. Add one more knot under the bead.
Step 8: Cut a 1-foot piece of cord.
Step 9: Tie off by laying the 1-foot cord in an upside-down U shape on the loose ends. Wrap the 1-foot cord around the loose ends upward. Pull the cord through the loop. Pull it tight.
Step 10: Trim the loose ends and fringe (untwist cord) if desired.