Editor's Review: 'The Strays'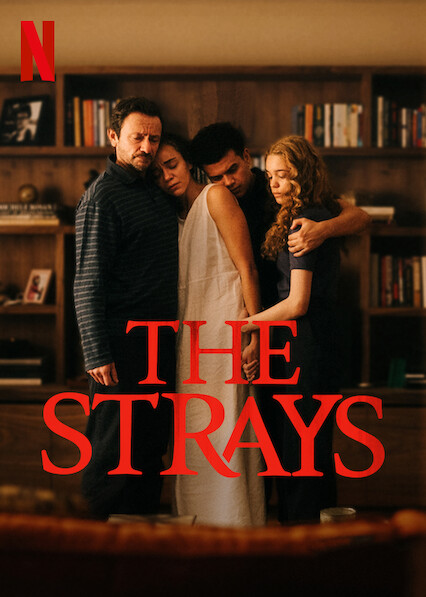 "The Strays" is one of the newest mystery/thriller Netflix Original films to hit the streaming service. The film, released Feb. 22, follows an upper-middle-class woman's life as it unravels and reveals a dark, cruel past. "The Strays" explores several themes, including abusive relationships, abandonment and — most prevalent — internalized racism. While writer and director Nathaniel Marello-White does well in introducing these themes, he does not allow these themes to develop fully throughout the film. This lack of development makes for a melodramatic film that gives off the same feeling as a Lifetime movie.
Despite the undeveloped screenplay, performances from the lead actors were stellar. Ashley Madekwe (Neve), Jordan Myrie (Marvin) and Bukky Bakray (Abigail) took the script to a new height with performances that were shocking and thrilling. Madekwe did well in portraying a woman who has abandoned her past and her culture.
Throughout the film, her character attempts to suffocate any part of African American culture in herself and her children. Her shame spiral ends in an explosion of anger delivered by Madekwe, which is shocking and helps define key character aspects.
As for Myrie and Bakray, the duo worked together to create an eerie and ominous tension that worked perfectly with their character arcs.
As the story unfolded and plot twists were revealed, the plotline suddenly became predictable. With the climax unveiling the biggest plot twist of the film, it felt as though the storyline's optimism went downhill from there.
Toward the tail end of the film, the thriller nature that was merely sprinkled in before came to the forefront. Marcello-White used elements like sound, distinct camera angles and long bouts of silence to create a cohesive and tense environment for the finishing scene.
The ending was the most upsetting and shocking aspect of the film. With chaos unfolding and Neve's family suffering a majority of the consequences, her reaction was shocking yet not surprising. The abrupt ending to the film left me dissatisfied and angry.
3 out of 5 stars.