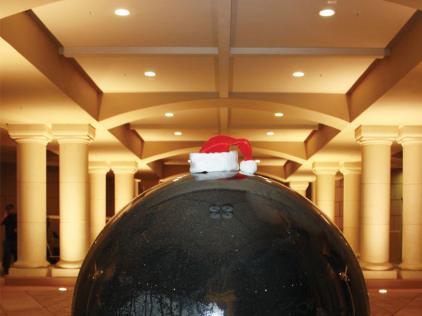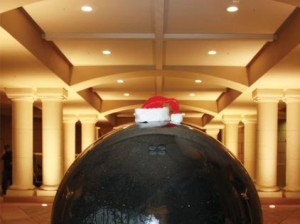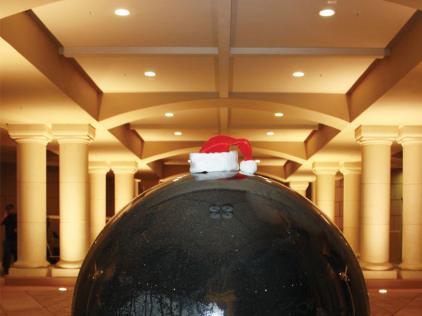 During the Christmas season people from all around the world come together with family and friends to celebrate this joyous festivity. Likewise, California Baptist University brings people together from different areas of the world during the holiday season.
While some people are local to the campus, they have different traditions as to how they celebrate Christmas. International students not only bring their traditions to CBU but have also learned to incorporate the different ways that people celebrate here in the U.S.
In Korea- Sung Tan Chuk Ha
In Korea the traditional Christmas celebration involves coming together as a church community, exchanging gifts and singing together to welcome the joyful celebration. "We have Christmas worship in our church at Korea and open gifts as a church," freshman Jeyeon Kim said. "In America, Christmas is a more family celebrated holiday but in Korea friends and church members come together, it's not really a family festivity."
In China Kung His Hsin Nien bing Chu Shen Tan
In China Christmas is acknowledged but is not widely celebrated. While some families come together for dinner, others simply go out together. "We go out with friends and family and then have dinner. We do know it is Christmas but we don't do anything too special," freshman Hongjun Lin said. While Christmas is not a national holiday in China, as the numbers of Christians increase this festivity is becoming more popular.
In MexicoFeliz Navidad
In Mexico the tradition continues over the years as people praise and worship the birth of Jesus Christ. The celebration starts weeks before Christmas day as people come together and do "posadas," which are reenactments of the part of the Christmas story when Joseph and Mary asked for a place to stay before Jesus Christ was born. "Every year it is a tradition for my family to do posadas and wait for midnight to strike to celebrate the birth of Jesus Christ, which is the most important part of Christmas," senior Maria Salinas said.
In The United States Merry Christmas
In the U.S., the most common way to celebrate Christmas is to wake up on the morning of Christmas and open Christmas gifts with family members. While some people come together with their extended family, others simply celebrate the birth of Jesus Christ with their immediate families. "Every year for Christmas, my dad wakes up early in the morning and cooks breakfast. We then open our gifts as a family and later that evening come together with my extended family for dinner," Senior Marti Barsoom said.
In Italy Buone Feste Natalizie
In Italy there is a fasting period before Christmas and people resort to not eating red meats on the actual day of Christmas. Italy, like many other countries, celebrates the birth of Jesus while people cook a variety of different meals solely based on pastas and fish. "Before Christmas day we have like six different fishes and me and my grandmother cook while she guides me diligently as I cook because I will be taking over the tradition. On the morning of Christmas we open gifts and look for baby Jesus with hints from my parents," sophomore Kimber Licitra said.
In Russia С Рождеством Христовым
In Russia the Christmas celebration is similar to that of the Italians. The Russians fast and go to all-night mass in cathedrals. People do not eat until the first church service on Christmas eve. The most important aspect of Christmas is the blessing of each home. This is done as a priest goes to each home and sprinkles holy water in each room. Russians believe that this holy water brings them fortune and happiness.
In Africa Merry Kisimusi
Coptic Christians in Africa celebrate Christmas on Dec. 25 in their calendar but it is actually Jan. 7 here in the U.S. Since there are many limitations in rural Africa, people exchange useful gifts such as books, soap and clothes. The most necessary things are given as presents, since the main focus of Christmas is the birth of Jesus Christ and people come together to celebrate by singing together in church.
Every country celebrates Christmas differently, but in each country the most important part of Christmas is the coming of Jesus Christ. Merry Christmas.