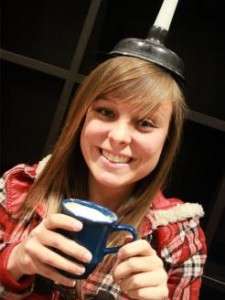 Everyone knows of Christmas, Dec. 25, the happiest time of year, a time for giving, "Jingle Bells", Charlie Brown, "You'll shoot your eye out," and everything else that goes along with the holiday.
Along with Christmas there are the other well-known religious and cultural holidays during this season, including Hanukkah, a Jewish holiday and Kwanzaa, an African-American celebration of family, community and culture.
What most people do not know is that December is filled with many other worthwhile but relatively unknown holidays, in addition to those that are widely celebrated.
These are the obscure, unknown and rarely celebrated days of the year. Some may see these holidays as excessive, but to some they offer a reason to celebrate every day of life the Lord has given.
According to a calendar of events at www.theteacherscorner.net, the month of December began with "Eat a Red Apple Day" on Dec. 1. Not a bad start for all the teachers out there.
Then the month gets sweeter, as nearly every holiday listed from there on out has to do with a sweet treat. It is fitting as, after all, what would the holidays be without desert?
The cavalcade of sugar-loaded snacks begins on Dec. 2 with National Fritter Day and is then followed by National Cookie Day two days later.
This gives a good excuse for the starving college student to get in the kitchen and make something other than EasyMac or PB&J.
National Cotton Candy Day and Brownie day follow back-to-back on the 7th and 8th.
It can get a little more adventurous trying to celebrate Cotton Candy Day because it can be more difficult to find the sugary, fluffy treat this time of year.
There is then a short wait until the most indulgent of the holidays, National Chocolate Covered Anything Day on Dec. 16. Whether it is with strawberries, bananas, peanuts, marshmallows or any other combination, anyone can participate in this holiday and personalize it to fit their own sweet tooth.
With Thanksgiving in November and Christmas in December, people tend to overfill their stomachs during these two months. It makes sense that all these foods have their special day in December so that they will not interrupt diets during the other 11 months of the year.
There is one truly unique holiday on the calendar that does not celebrate anything necessary, expect maybe the freedom to be silly.
December 18 is National Wear a Plunger on your Head Day. This is about as obscure as any holiday can get.
"I would imagine a good way to celebrate this day would be to have a plunger party in the cafe with plunger shaped cakes. Then we should regroup and clean all the school's toilets with our plungers," Nate Lawrence said. "We plunge because we care."
December has everything anyone can imagine, so why not have a few funny holidays and excuses to eat more throughout the month leading up to Christmas?
Christmas is a great time. It celebrates the birth of Christ, and there is Christmas music and time with family. More importantly for students there is no homework.
However, sometimes it can be nice to just sit back and enjoy looking at some of the more outlandish and unknown reasons to celebrate.