Business glorifies with merchandise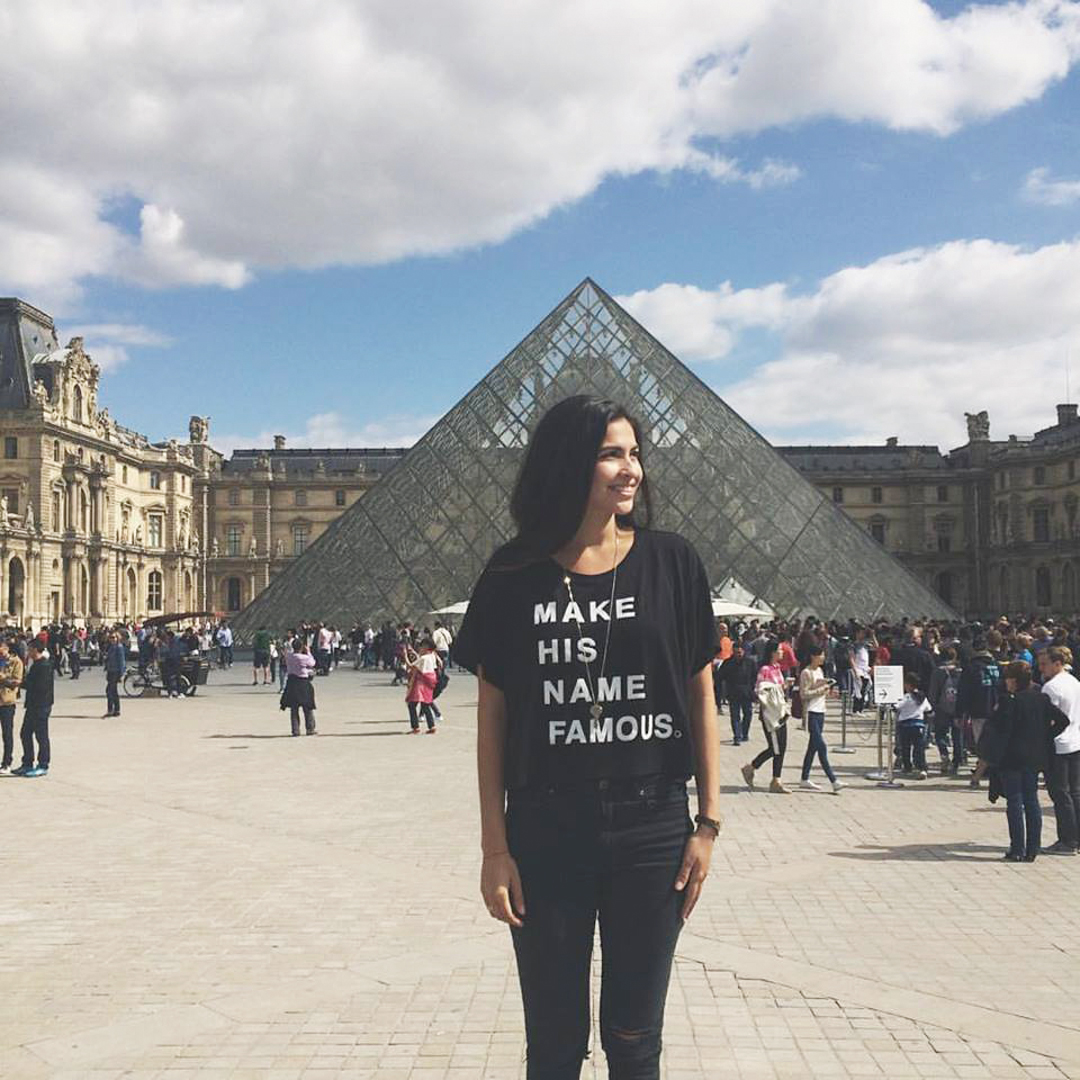 Sarah Garcia, alumna of California Baptist University, is answering her call to ministry as the owner and founder of Glorify Apparel, a non-profit clothing company dedicated to giving back to the community.
Garcia founded Glorify Apparel without a degree in business. Instead, she pursued her undergraduate degree in Christian behavioral science and her graduate degree in counseling ministry.
"I decided to sit in on a few (Christian studies) classes under Dr. Bruce Stokes (professor of anthropology and behavioral sciences) and Dr. Nathan Lewis (professor of behavioral sciences). I couldn't get enough of it and I wanted to learn more of what was being taught," Garcia said. "I knew then, that this was something I wanted to pursue because I've always had a passion for ministry."
Glorify Apparel is a non-profit brand dedicated to helping all "live a life that glorifies" through every aspect of life -— from words, actions and how Christians represent themselves to the world.
The brand's  mission is to promote the glorification of God through their designs and by giving back to those in need through donations.
"For every purchase made, we donate 25 percent of the profit to some of the world's greatest causes," Garcia said.
Nikki Tuerck, senior health sciences major, said she like the simplicity of the Glorify designs and its purpose.
"When I buy a piece from them, I know that I am not only glorifying God with my attire, but I am helping people throughout the world with my purchase," Tuerck said.
Glorify donates to efforts such as A21 and Empowering Lives International. Since its creation 18 months ago, the company has been growing and exceding Garcia's goals.
"We have seen firsthand that the more we give back, the more God has blessed us," Garcia said. "From what started as a mere idea and dream to what Glorify is now can only be credited to the Lord's hand in all of this."