Senior citizens opt to work, defer retirement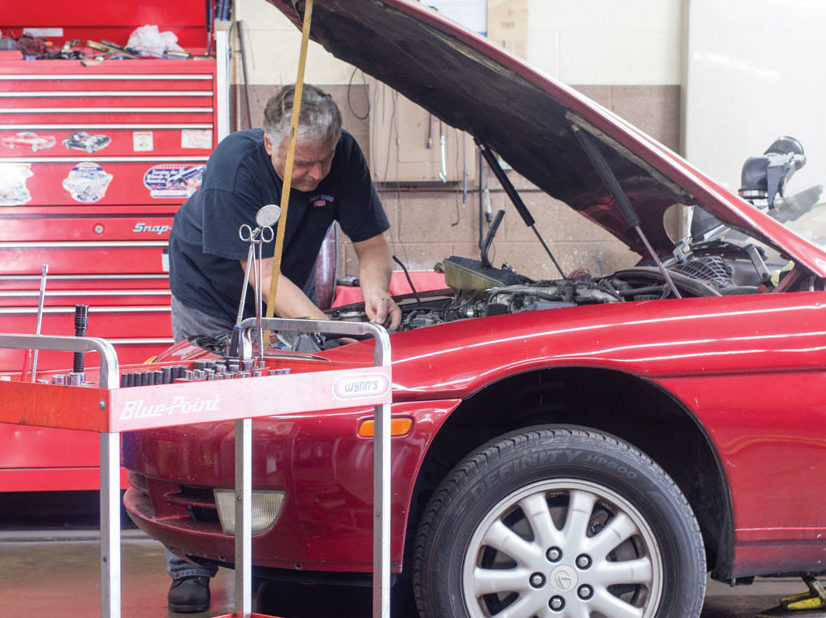 Dedication, experience and years of service to a profession are justifying the phrase "age is just a number" as older employees reject retirement and choose to remain at their nine-to-five jobs.
Working in the same career for many decades might sound dull to younger generations but for the veterans of the workplace, their loyalty and service to their job weighs heavier than the number of years they have spent working.
In the year 2015, the Center for Retirement Research (CRR) at Boston College found that the average retirement age begins at 62 years old.
"Established companies usually prefer veteran workers with a long track record in the field," said Rob Arthur, graduate student in athletic training. "With healthcare, the veterans stay up to date with the newest practices, so they're more proficient."
Bill Jaynes, business owner and mechanic of Claremont Tire & Auto Center is 62 and at the typical age of retirement. However, he said he views his career as a privilege instead of a restriction or limitation.
"I know people who are younger than me who have retired because they physically cannot work anymore, so I feel blessed to be able to work," Jaynes said.
He is one of many "senior" employees nationwide who are electing to postpone retirement in favor of reaping the benefits of an active workplace built around the community of its workers.
In the city of Cupertino, Elaine Olsen, 84-year-old bookkeeper, helps clients balance their accounts and prepare for tax season.
Olsen started working as a bookkeeper at 13 years old for a chain of grocery stores called Purity Stores after her father, who was a secretary for the supermarkets, offered her a summer job at the store.
The grocery chain may have gone out of business, but after 72 years, Olsen has surpassed expectations and the average retirement age and works closely with her clients as their personal accountant.
"It makes me feel useful," Olsen said. "I don't think I can sit in a rocking chair and knit or crochet all day. Working helps my lifestyle by giving me something to do and a goal to work forward to."