The Cheech art museum open now in Downtown Riverside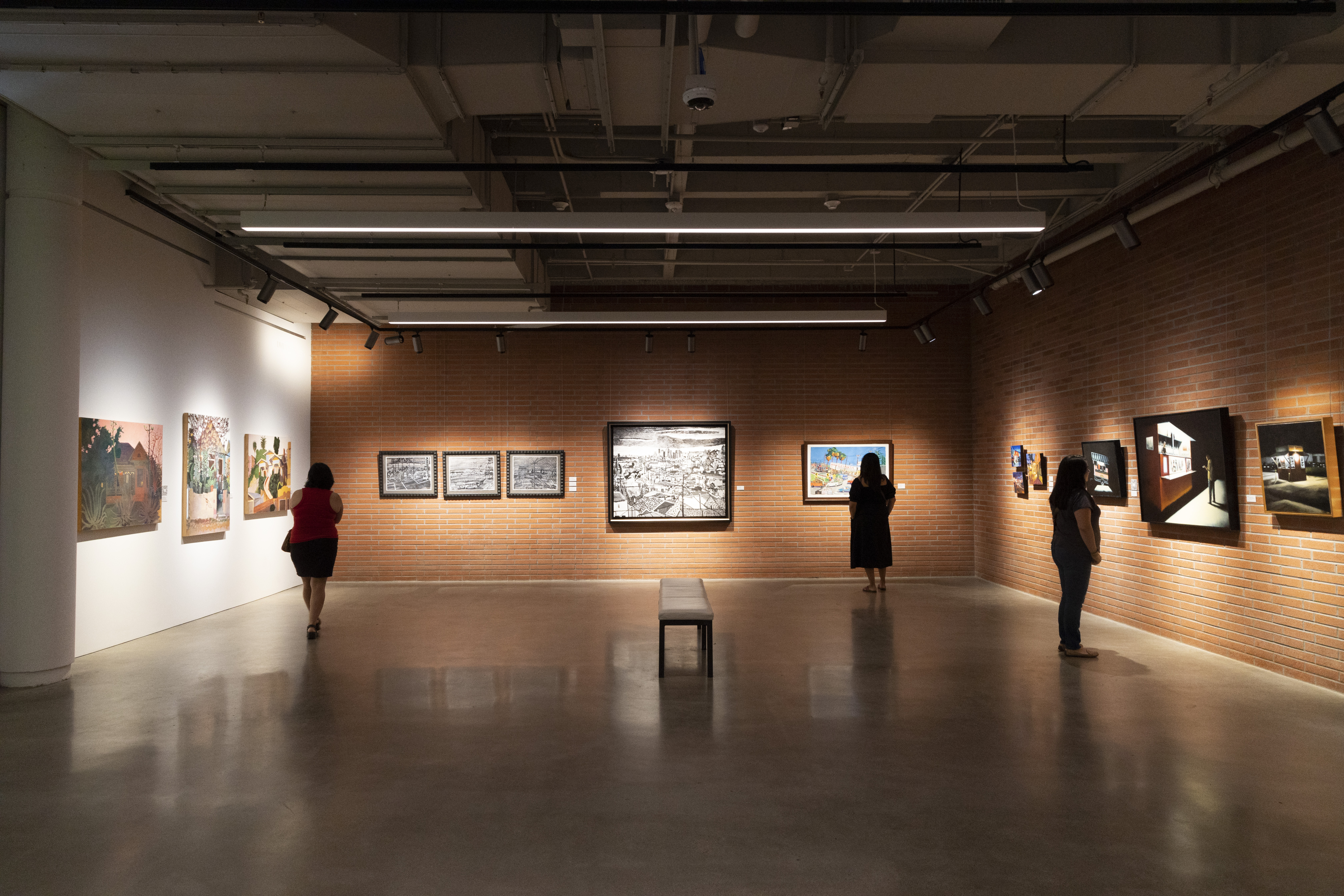 The Riverside Art Museum (RAM) gained a new member in its family this summer when The Cheech Marin Center for Chicano Art and Culture (The Cheech) opened on June 18. The museum is a private partnership between the City of Riverside, RAM and world-famous comedian and avid art collector Cheech Marin.
At almost 61,420 square feet, The Cheech is possibly the most extensive Mexican-American art collection.
Marin donated more than 500 pieces of art, from paintings and sculptures to drawings. Featured in this massive home for Chicano art, visitors can find work from the following artists: Patssi, Valdez, Sandy Rodriguez, Carlos Almaraz, Frank Romero, Judithe Hernandez and Gilbert "Magu" Lujan.
"Together, we hope to bring every aspect of Chicano art to this region and the rest of the world; we have something wonderful to give," Marin said in an interview for the official Cheech Marin Center for Chicano Art and Culture website.
Marin used his extensive collection to shed light on the true beauty of Chicano art and how deserving it is of a proper role in the art community.
Such a large installment of art begs the question for many who are not familiar with the style of Chicano art: What is Chicano art?
Chicano art is defined as art created by Americans of Mexican descent. It started its rise in the late 1960s as part of the Chicano Movement depicting the art of struggle.
The art was considered a form of protest against political and social climates using a vibrant pictorial representation of real-life issues.
The primary subject matter of Chicano art is driven by social and political movements such as immigration, as seen in Melanie Cervantes/Dignidad Rebelde's "We didn't Cross the Border, the Border Crossed Us."
Religion is also a vital aspect of the Chicano art style, depicting common Catholic beliefs.
Yselle Barajas, a freshman psychology major, explains how she was able to experience Chicano art in her own way and what she finds most often in the artwork.
"I grew up surrounded by pieces of Chicano art that cousins or other family members had in their houses or rooms," Barajas said. "Most of the pieces I relate to because, for one, there are pieces of religion, and most Latinos are Catholic."
"The art pieces display the struggles of the Mexican community and how difficult it is to stay afloat to achieve the American dream and how difficult it is to assimilate with other U.S.-born Americans and society."
While the art style often depicts heavier topics, it still includes vibrant colors and intricate eye-catching designs. One of the pieces featured at The Cheech is "Critical Mass" from Einar and Jamex de la Torre. The piece features a destroyed Catholic church, an image of Jesus and the cross, Aztec Natives and a monkey along the hillside. Still, among all the vibrant colors, textures and various figures, it can be relatable for Chicano individuals.
The beauty of cultural art is not only in its ability to strike a chord among the people of the culture it represents, but it can also enlighten and intrigue those from other cultures. To learn more about Chicano art and culture, take a trip to downtown Riverside and visit The Cheech.
Victoria Coria, a sophomore interior design major, shares her experience with Chicano art.
"The thing about Chicano art is that it goes back to the roots of Hispanic culture," Coria said. "That is something I really enjoy about it because it has a different style than most other arts and brings light to Mexican Americans like myself."
To learn more, visit riversideartmuseum.org.