Women's volleyball plows ahead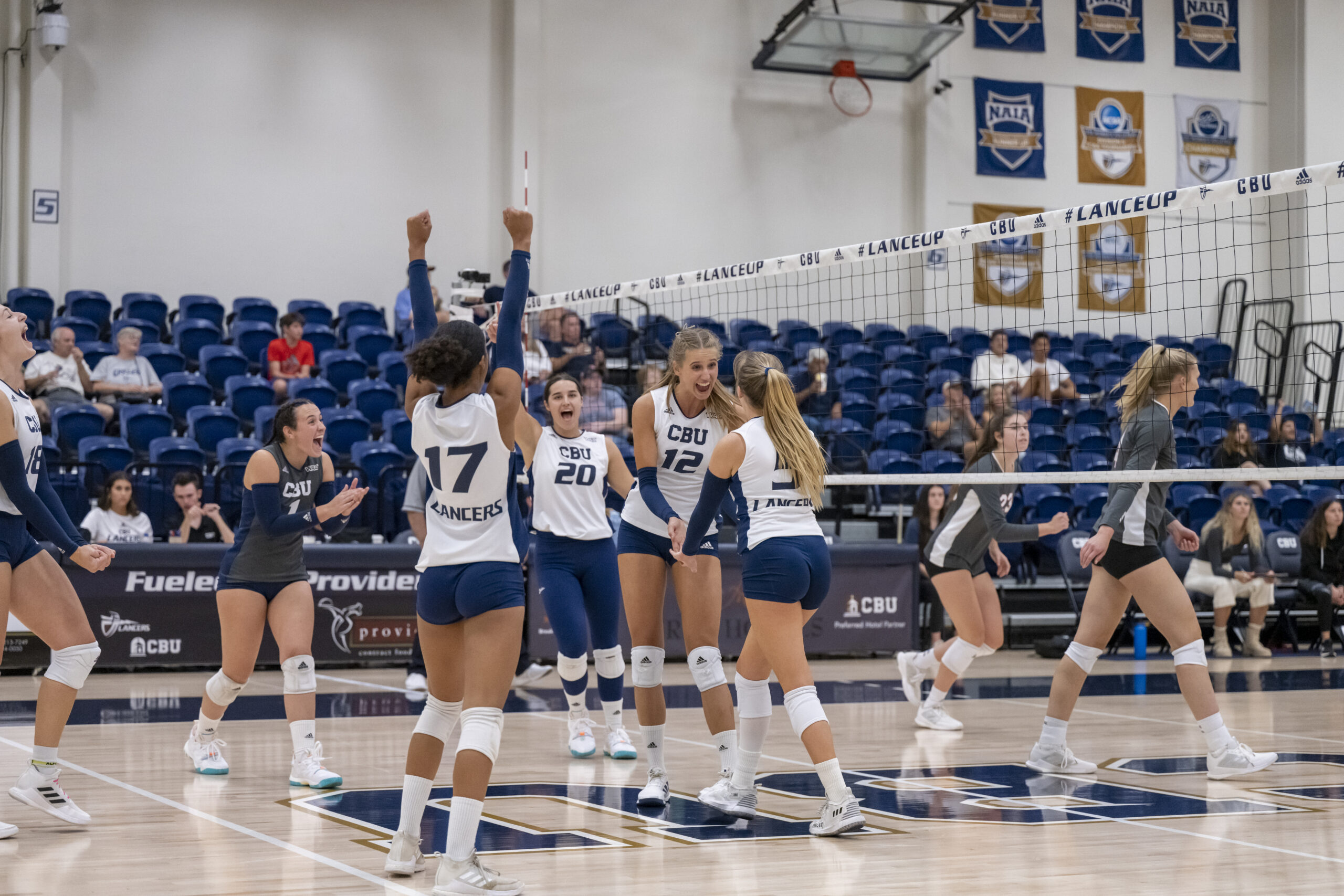 The California Baptist University women's volleyball team is spiking its way forward through the season.
The Lancers started the season with a double-header in South Carolina at the Charleston Southern Tournament. They faced St. John's University and Appalachian State. There were impressive performances from Scherine Dahoue, who gained double-digit kills, and Paige Johnstone, who had three aces and 21 digs. Though the team was not victorious in these matches, they learned valuable lessons.
"I would say a low point in the season was at the beginning of conference ­— just learning how to compete more and really fighting for every point," said Johnstone, senior nursing major.
The Lancers' fighting spirit has led to some major victories.
"Some accomplishments are having some big wins against the Air Force, the University of California Irvine and beating the University of Texas at Arlington, who was top in the conference," Johnstone said.
The Lancers had a five-set victory over Air Force and had its fourth consecutive win against UC Irvine in that series.
The matchup against UT Arlington featured a 3-1 finish and an important conference win. UT Arlington was coming off of a three-game winning streak in the Western Athletic Conference. The win against them placed the Lancers ahead in the conference.
And we are still looking ahead.
"We (were) also really excited for our Events Center match this Thursday because it's always our biggest match of the season," Johnstone said.
The "Pack the Events Center" game against Abilene Christian was on Oct. 13.
"As far as season goes, we are still learning and growing every single day," Johnstone said. "We are happy with where we are at, but there is still a lot of work to do. Season isn't over and we want to give it out all and play with a lot of heart. Compared to last season, I would say we are a lot scrappier on the court and we play with a lot of fight."
The season is not over yet, and the Lancers are not slowing down.