Increasingly popular photo app BeReal encourages authenticity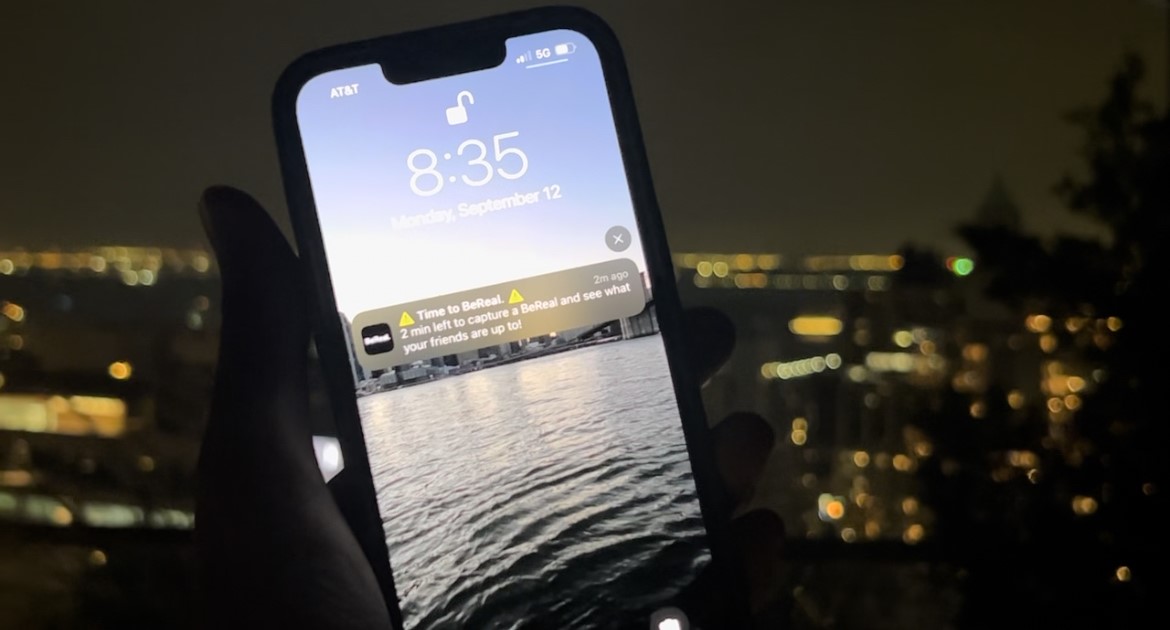 It is hard to be authentic on social media, but this app is redesigning that by taking a different approach compared to apps like Instagram or Snapchat. Unlike other apps, BeReal is moving to promote authenticity. Every day at a random time, you get two minutes to snap a picture using your front and back camera with no filters, no followers and no likes.
The app is a first in pushing for authenticity. The unexpected notification asking you to take two minutes to share a moment of reality with your friends has led to a shift in social media by promoting willingness to portray a more non-glamorous version of yourself. In contrast, other apps allow you to post when you want, allowing for adjustments.
Now the app does allow you to post out of that two-minute mark, but it essentially goes against the whole idea of capturing your real life. If you post outside of the push alert, your friends will know when scrolling through their "My Friends" tab. The app also includes a discovery page where you can see other users' posts worldwide.
The app was first launched in 2020 by French developer Alexis Barreyat but just recently caught the attention of many people two years after its release. The app especially took off among GenZ after this last summer.
According to research from Sensor Tower, in October, BeReal exceeded 50 million downloads worldwide.
It has become one of the leading apps of the year, mainly because of the big influence it had on people after users on TikTok began sharing their BeReal in trends earlier in the summer. The popularity around BeReal is still growing and getting attention from shows like Saturday Night Live, which featured a skit on BeReal during their season premiere.
"I mostly post on time — I am always within about 10 minutes (of the notification)," said Holly Dinh, junior nursing student. "If I'm not doing it (right then), I am in clinical some days (and) I'm not allowed to take pictures. So I will post late on clinical days."
Dinh prefers BeReal over other social media because of its simplicity.
"(For) BeReal, you have a certain amount of people that are your friends, (and) for me personally, I only look at what my friends do," Dinh said. "I don't look at the discovery section."
TikTok just recently unveiled its latest feature, one almost identical to BeReal. It employs the same idea of front and back cameras capturing a three-minute video at a random time, and tested a feature with a striking resemblance to BeReal this summer. Even amidst its late popularity, BeReal became a pioneer in presenting a new side of social media, one that other apps are adopting.
But for some, the trend has not caught their attention.
"I don't really see what's different about it from other social media platforms," said Melanie Prieto, junior advertising and marketing student at the Fashion Institute of Technology in New York City. "I know from my knowledge you get the notification and just post what you're doing at that exact moment, so it's not as planned out or edited like Instagram. Still, I know some people wait until they're out doing something."
While some question its authenticity many agree that it is a step forward compared to other applications.