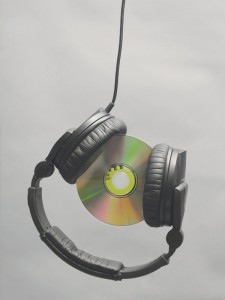 COUNTRY
Chris Young's "Neon"
Surrounded by Country hit-mak- ers like Blake Shelton, Luke Bryan and Eric Church, Chris Young is the underdog. "Neon" contains wonderful lyrical quality and seamless produc- tion that Young will be a big winner at the Academy of Country Music Television Music Awards. Standout tracks include "Tomorrow" and "She's Got This Thing About Her." Fans of recent American Idol winner Scotty McCreery will love this album.
ALTERNATIVE
The Nearly Deads' self-titled EP
California Baptist University stu- dents who love female-fronted bands like Paramore and Flyleaf will love this new alterative band from Nashville. Their self-titled extended play was re- leased in March and the band's expo- sure grew significantly over the sum- mer. Their influences are Deftones, Smashing Pumpkins, Foo Fighters,
Garbage, Taking Back Sunday, My Chemical Romance and No Doubt. Their best songs include "Fact & Friction", "Special" and "Reasons." Their fans have dubbed themselves as Zombies, modeled after the Little Monsters that follow Lady Gaga.
R&B
Beyoncé Knowles' "4"
The summer's most highly antici- pated album was Beyoncé Knowles' "4", which was released in June and debuted at no. 1. Out of every album in this list, it's the sole album in which each track is stellar. Knowles' vocal performances, its A-list songwriting and superb production affirm that "4" is a masterpiece inspired by the soul music and R&B from the '70s and '80s. Two of many standout tracks on "4" are "Best Thing I Never Had" and "1+1."
POP
Christina Grimmie's "Find Me"
Not only did 17-year-old YouTube phenomenon Christina Grimmie re- lease her first extended play of origi- nal material and appear on Billboard's
Social 50 chart, her album "Find Me" debuted at no. 35 on the Billboard 200 without a record contract, huge for any independent artist. "Find Me" is a focused, mature album that is easy on the ears and will stay with you long af- ter the first listen. Standout tracks are "Liar Liar", "Unforgivable" and "Find Me." Themes on the album include love, self-empowerment, heartache and confidence.
ROCK
David    Cook's    "This    Loud Morning"
After a long wait, American Idol champion David Cook's reinvents himself and his sophomore album delivers far above expectations. The focus of "This Loud Morning" makes a homerun as its songs connect to themes of escape, love, rejection and waking up to reality. Though standout tracks on this album are everywhere, "Circadian", "Fade Into Me" and "Paper Heart" are the absolute best. If fans thought his self-titled debut was grand, then Cook's new album will assure them they may have spoken too soon.