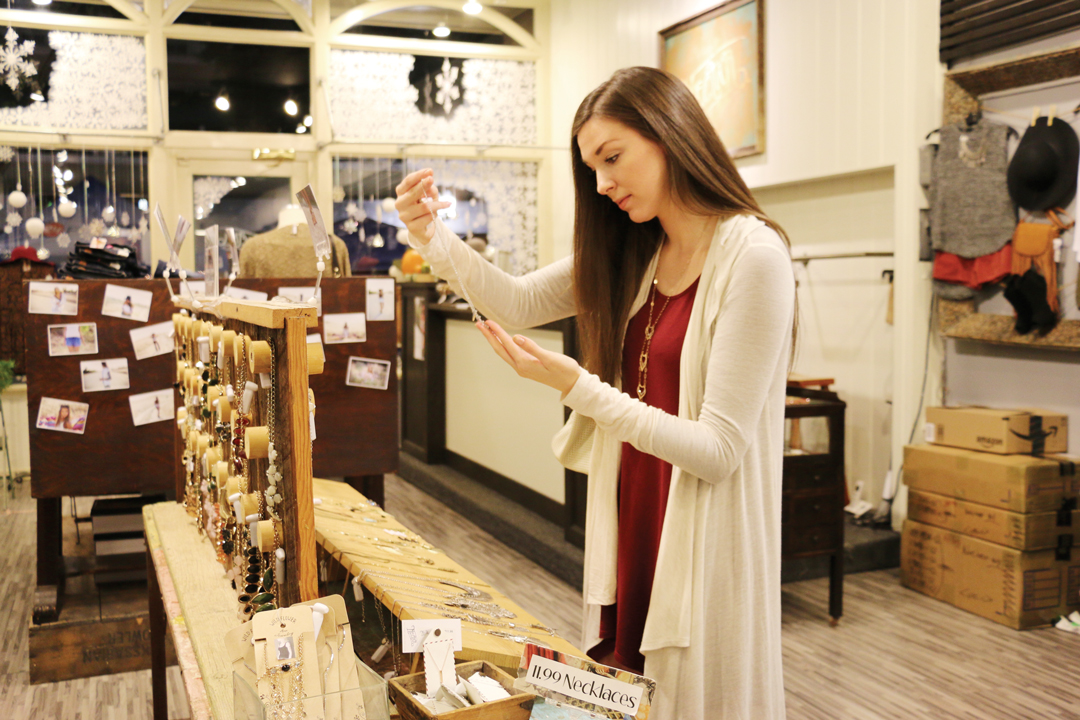 Nectar, a women's boutique in downtown Redlands, has become a staple of the community in recent years with its "quality focused and wallet friendly" environment and central focus on serving the surrounding area as if they were a part of the family.
The business was founded in 2008 by Tricia and David Kelly, who owned the designer jean store, Denm, but because of a  shift in the economy, the Kelly's opened a more affordable shop.
Nectar may be considered a step away from traditional corporate business because they have the words "Shop Local" painted across their storefront.
Business has grown as they boast almost 17,000 followers on Instagram and new store locations across the region.
"Redlands doesn't have a lot of women's boutiques for an affordable price," said Melissa Cox, Nectar assistant manager. "We do well because of word of mouth, we have great products, great price points and we just put ourselves out there in every way we can."
The name "Nectar" comes from its roots in Redlands, known for its orange groves. The company sources domestically-made products and promotes artisan goods.
"I love what they stand for and the clothes are very trendy and unique," said Tarah Mosier, junior psychology major. "It's my go-to place for cute jewelry, scarves and dresses. I love supporting local shops and I'm glad this store is doing well and still in business because it's a gem."
Since the opening of their online store in 2011, business has swelled and allowed them to host craft fairs, holiday events and a construction sale during State Street's renovation.
Even with their recent fame, the desire to keep it local has been maintained. Nectar recently expanded to a second location in Claremont, California, an advantage that the small business has over similar shops that are also based in downtown Redlands.
"They want to keep it in small little towns like (Redlands) and in little downtown areas where all of the cool restaurants are, where people are always going to be," Cox said. "(Nectar is) always going to try and grow in those areas, as well."
Promoting "fresh and fashionable women's clothing at a sweet price," the employees attest to the positive energy and areas of growth within the business.