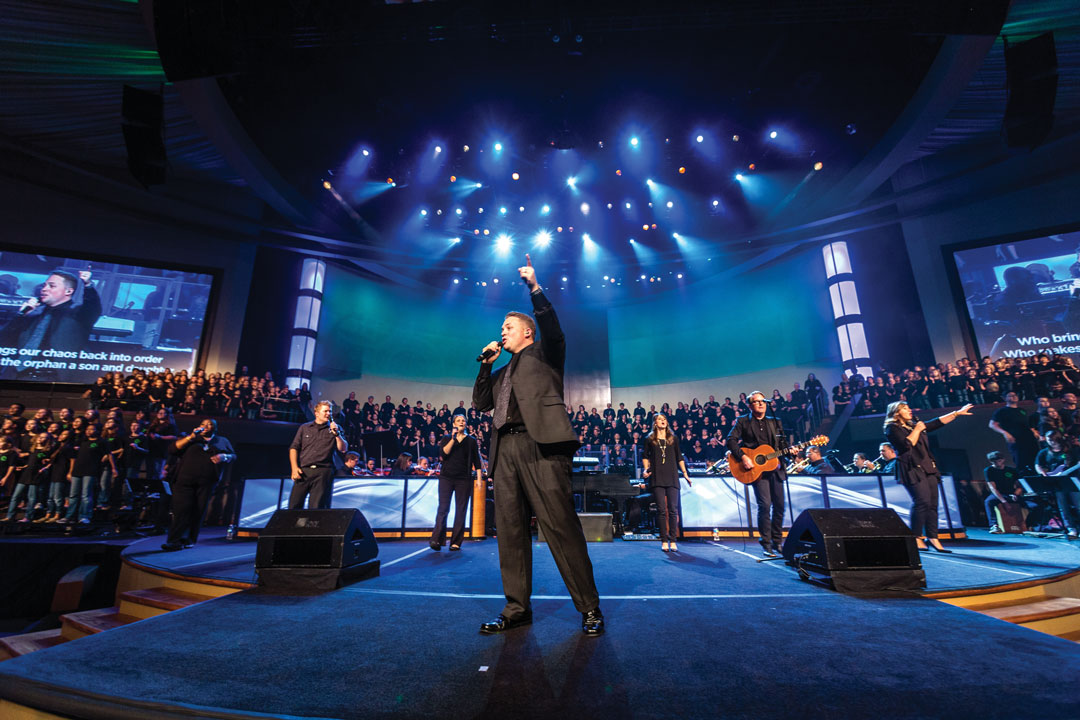 Two California Baptist University alumni from the Shelby and Fern Collinsworth School of Music have been published with LifeWay, a worldwide provider of Christian services and products, for writing worship music intended for congregation involvement.
Styles of John Bolin, 2009 alumnus, and Eric Belvin, 2012 alumnus, will include orchestral anthems, multigenerational music and Christmas music.
Bolin, who is a minister of worship and arts at Houston's First Baptist Church and has served on the CBU Board of Trustees since 2012, said he has a calling to be an advocate of humbly bringing the church together in worship and to choose people over preference.
"It's always thrilling and humbling to have a song you've written be published, but it's more exciting to hear from churches around the country that have led their congregations with this music and be told how much it ministered and changed lives," Bolin said.
Dr. Judd Bonner, associate professor of music and dean of the School of Music, had both Bolin and Belvin in his conducting classes, and was their small group advisor.
"Both John and Eric were outstanding students and musicians and they were important members of the School of Music performance force when they were here," he said.
Bonner said it can be a challenge to get published, but it is fitting for these CBU graduates to get published by LifeWay, which is a Southern Baptist publishing company.
"Along with being a talented composer, one needs to learn to cultivate relationships with key people who are connected in powerful ways to the industry, which is something John has clearly done," Bonner said.
Bolin said Dr. Gary Bonner, Judd Bonner's father and previous dean of the School of Music, as an influence.
"There's no doubt in my mind that I would not be where I am, or the person I am, without (CBU), Dr. Gary Bonner, who is one of the greatest mentors in my life, and the impeccable School of Music," Bolin said.
Bolin's advice to other CBU students is to sharpen the craft they are pursuing and glean from every experience.
Delora Hernandez, senior criminal justice and political science major, said CBU's music program works hard to help and grow students in their passions.
"It is an honor to have that recognized and CBU should be proud of their alums," Hernandez said.