Microsoft Adaptive Controller allows disabled gamers to join in on action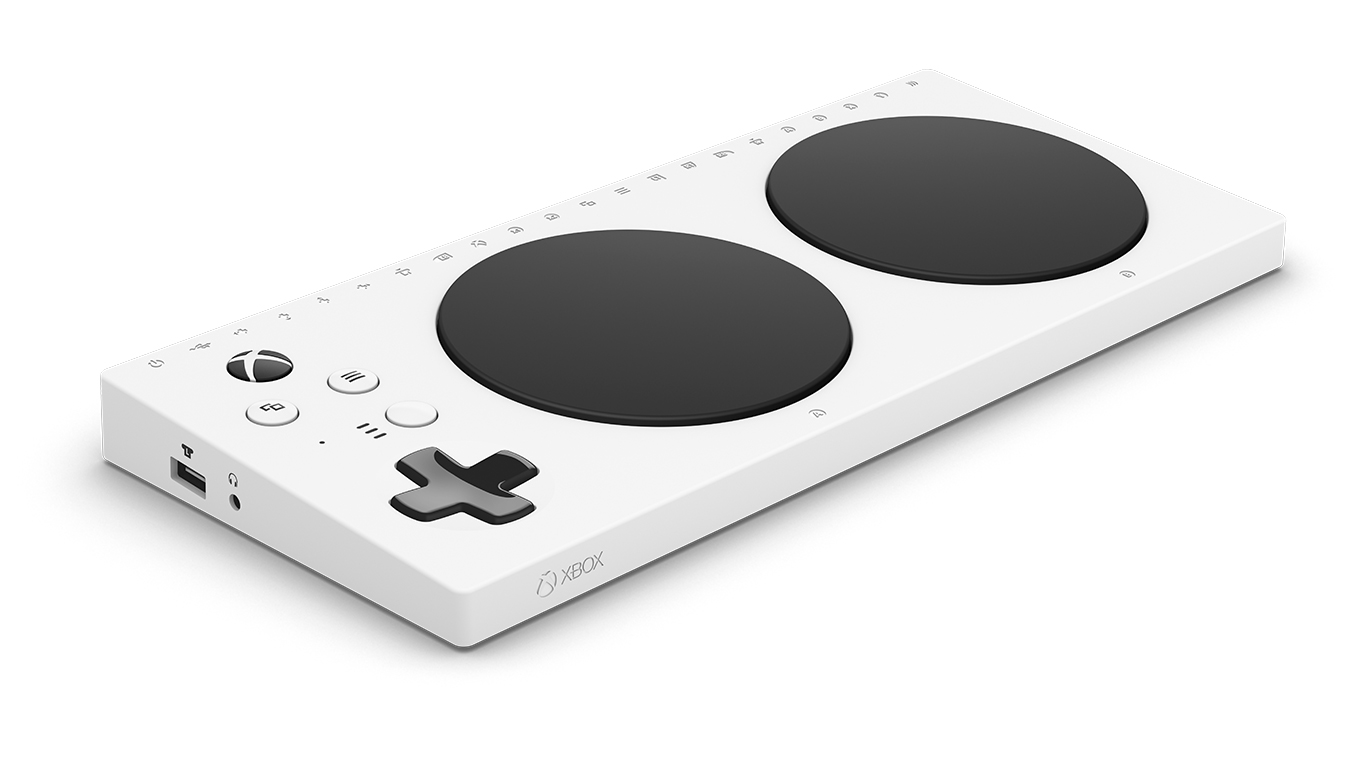 Nearly 100 million people watched Super Bowl LIII this year. These millions of viewers also likely watched Microsoft's commercial for the new Xbox Adaptive Controller.
"When everybody plays, we all win," were the words that ended the commercial.
The new controller from Xbox features a sleek black and white rectangular design with two circular touch-sensitive pads, a directional pad and an array of inputs for additional accessories, such as joysticks and buttons for feet.
Xbox says the controller is for those with "limited mobility" and "is designed to make gaming accessible."
The Xbox Adaptive Controller is a giant leap for those with limited mobility in the gaming world and was made in collaboration with organizations dedicated to helping those with disabilities, such as the AbleGamers Charity and the Cerebral Palsy Foundation.
"When Microsoft had taken the decision to create a controller they involved us because we are kind of the experts on players with disabilities," said Mark Bartlet, founder of the AbleGamers Charity.
Starting with a concept controller, AbleGamers partnered with Microsoft on what would become a three-year journey.
This trek was filled with conference calls, prototypes and consultation about what Microsoft needed to do to build a controller worthy of AbleGamers audience.
"We helped (Microsoft) with everything," Bartlet said.
Richard Ellenson, CEO of the Cerebral Palsy Foundation, said he felt proud of the XAC's outcome and the message it sends to the world.
"We can now see that the biggest obstacle to participation can be overcome if one commits to discussion, drive and smart design," Ellenson said.
However, there is another obstacle: the cost. The XAC costs $90, and it's individually sold switches and accessories are not carried widely in Microsoft stores. A complete XAC setup can cost up to $300.
Unfortunately, while Bartlet said he thinks the XAC is an amazing product, these potential costs make the XAC only part of a larger solution for limited-mobility gamers.
To make the solution whole, Bartlet said he wants to see game providers sell cheaper accessories.
Alex Ochoa, graduate assistant in the CBU Student Disability Services Office, said he wants to see the motivation behind the development of the XAC continue.
"This could go into schools. This could go into their daily lives. It goes into more than games," Ochoa said.
If someone is struggling with a disability, the Disability Services Office is located in Lancer Arms 38.