How to channel your inner Macklemore and thrift shop like a pro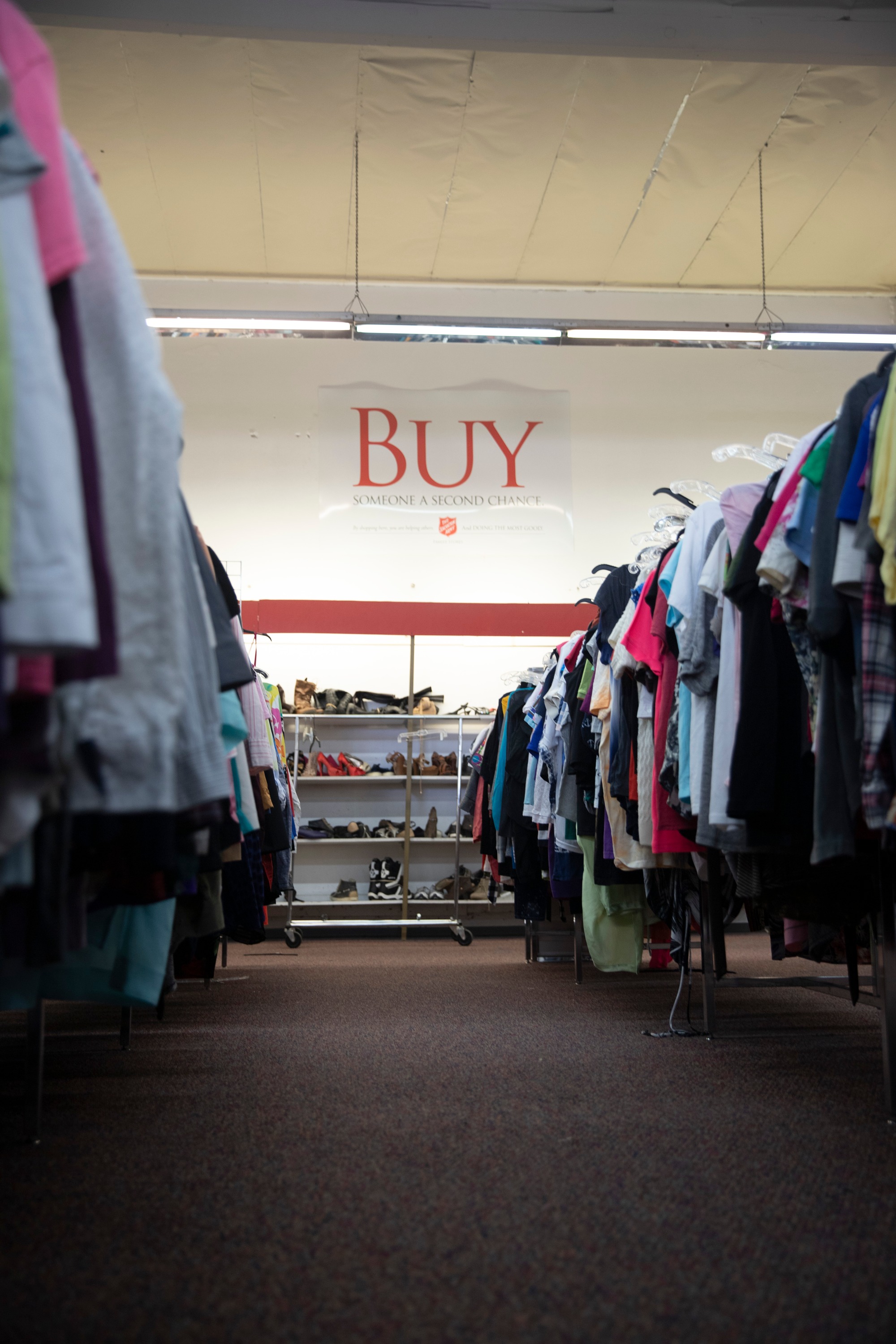 When it comes to thrift shopping, millennials have become the most popular generation to find purpose in reusing clothes as a fashion statement. The vintage look is catching the eyes of students and driving sales at local thrift shops.
Thrift stores typically sell not only clothes- — their most popular items — but also books, furniture and home decor.
Taking the time to dig around in the shops can often result in great vintage finds. It is easy to spend money on items that are catchy and at a discounted price, but thrifting comes with a strategic plan.
Visit frequently, try things on, buy with discretion and do some research.
Trevor Blount, sophomore graphic design major, is extremely familiar with the "do's and don'ts" of thrifting. Blount visits five or more thrift stores about two to three times per week. The best items will not stay on the rack long. "Go as frequently as possible," Blount said.
Be cautious in making purchases just by the look of the item. Try things on, be sure they will be worn and get the right fit before making a regretful purchase.
"Don't buy something unless you're sure you'll wear it," Blount said. "Shopping by the looks of clothes can easily add up the total amount at the register."
Blount shares that vintage clothes tend to fit differently than modern clothes.
"Don't assume it will fit just because it's labeled in your size," Blount said.
Some of the most valuable items can be found in thrift shops and vintage pieces are popular items.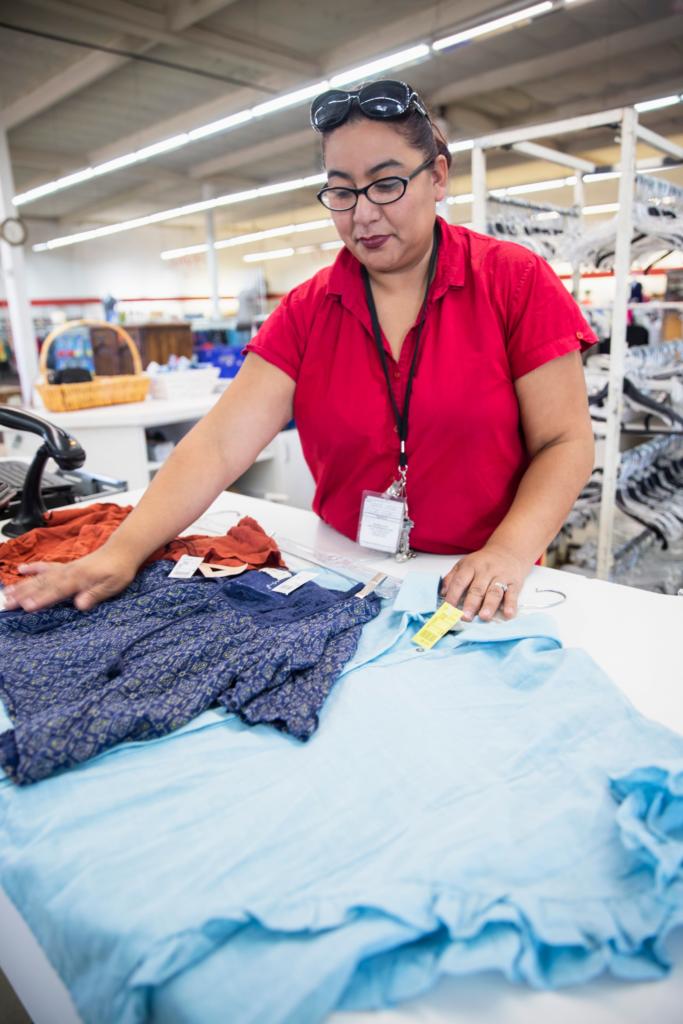 Kye Labit, sophomore entrepreneurship major, started thrifting in his junior year of high school in 2016. Labit searches for highly sought out items, which he likes to call "personal grails" — pieces that belong in someone's collection rather than a thrift store.
For Labit, thrifting is not just about finding a nice outfit to wear at a discounted price. His personal style is inspired by different eras and his outfits reflect that.
"As someone who enjoys not only the clothing, but the culture of the '80s and '90s, finding pieces like this ('90s Champion Michael Jordan jersey) lets me dig deeper into what it was like back in the day," Labit said.
Labit does his research on learning about different vintage brands, paying close attention to stitching, tags, rarity and value. Popular local thrift shops in the Riverside area include Savers and Goodwill locations. Both of these thrift stores have weekly sales reflected in the colors of the tags on the items.
Lucy Flores, production manager of Savers, said new clothes are put out daily from Tuesday through Saturday.
"The merchandise that is on the floor has colored tags (changed weekly) and every week we have a color that is on sale," Flores said.
When searching for the biggest scores, checking daily for new merchandise is important, as well as looking out for tags with the color that signifies that the item is half off.