CBU athletes take extra year off to practice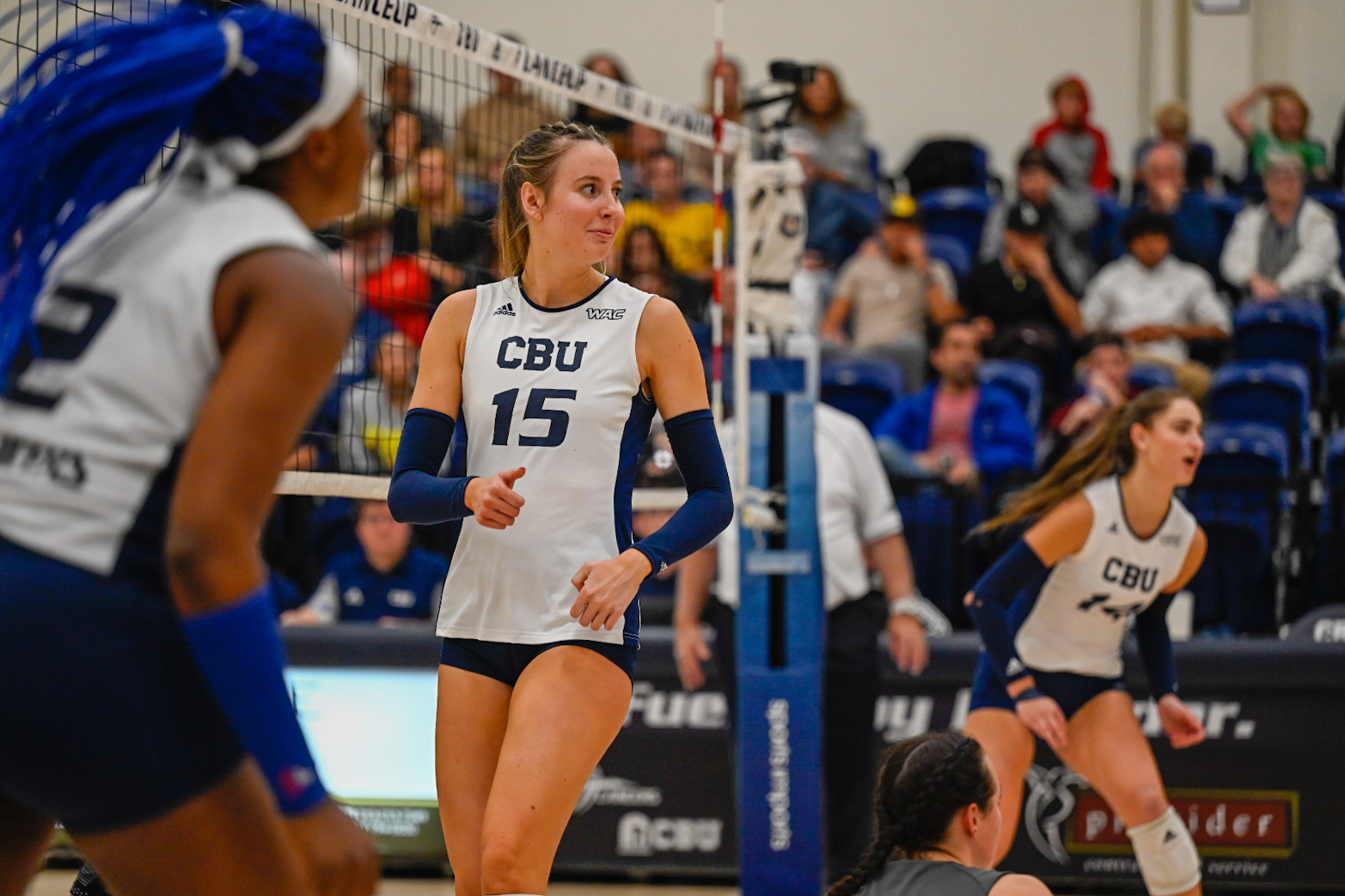 While student-athletes might like to remain eligible for life, NCAA rules state that Division I student-athletes have five full school years to complete four years of competitive college sports. That being said, they can redshirt a season when they want to lengthen their period of eligibility.
Even though redshirting forces student-athletes to sit out for a playing season by not participating in outside competition, they can still practice with the team and receive athletic scholarships.
Abby Stanley, assistant cross country and track coach, said that some student-athletes need this extra year of eligibility when transitioning from high school to college.
"I think redshirting is helpful for some student athletes because it can allow them to adjust to college life," Stanley said. "It gives an athlete more flexibility if there is an injury or something outside of athletics that they need some time to focus on without losing a season to compete within their five-year clock."
Since coaches have been dealing with athletes redshirting year after year, they usually know when to advise their athletes to redshirt a season depending on their maturity and level of development. However, student-athletes may not have the choice to redshirt when it comes to injury and health issues.
Emilie Renaud, graduate student in athletic training and member of the women's cross country and track team, dealt with a situation she had never imagined when she had to take a medical redshirt caused by a clavicle fracture in the spring 2020 semester.
"Getting this redshirt was completely unplanned and very challenging for me to accept at first," Renaud said. "In fact, my season was cut short when I was in a really good shape, so I thought it was the worst thing that could happen to me, and I mostly realized that I had built my whole identity as a runner for years. My medical redshirt was not only giving me the chance to compete in my fifth year, but I was also able to compete and train with my team more than halfway through the season and was still given the chance to get it back. Unfortunately, being a college athlete does not last forever, and I am thankful that going through this challenging period helped me fi nd my identity in Christ."
When students step back from their redshirt season, they usually realize the benefits it has brought them, especially in the long run.
Chandler Gorman, master's of business administration student and player for the women's volleyball team, is grateful for the chance she had to redshirt.
"In addition to giving me an extra year to develop as a volleyball player, I also gained the strength I needed to compete at a high level," Gorman said. "Even if it was mentally challenging not being able to travel and compete with the team, I got better as an athlete by doing a lot of extra workouts to gain strength. If I had to redshirt again, I would because this is what gave me a fifth year of eligibility to remain a student-athlete. Overall, I will always remember that redshirting allowed me to get my master's and led me to CBU."
While there are pros and cons to redshirting, this NCAA rule is designed to foster the best development of athletes in both their academic and athletic careers. It is a very powerful tool, especially when properly utilized allowing athletes time to focus on school and the sport they play.