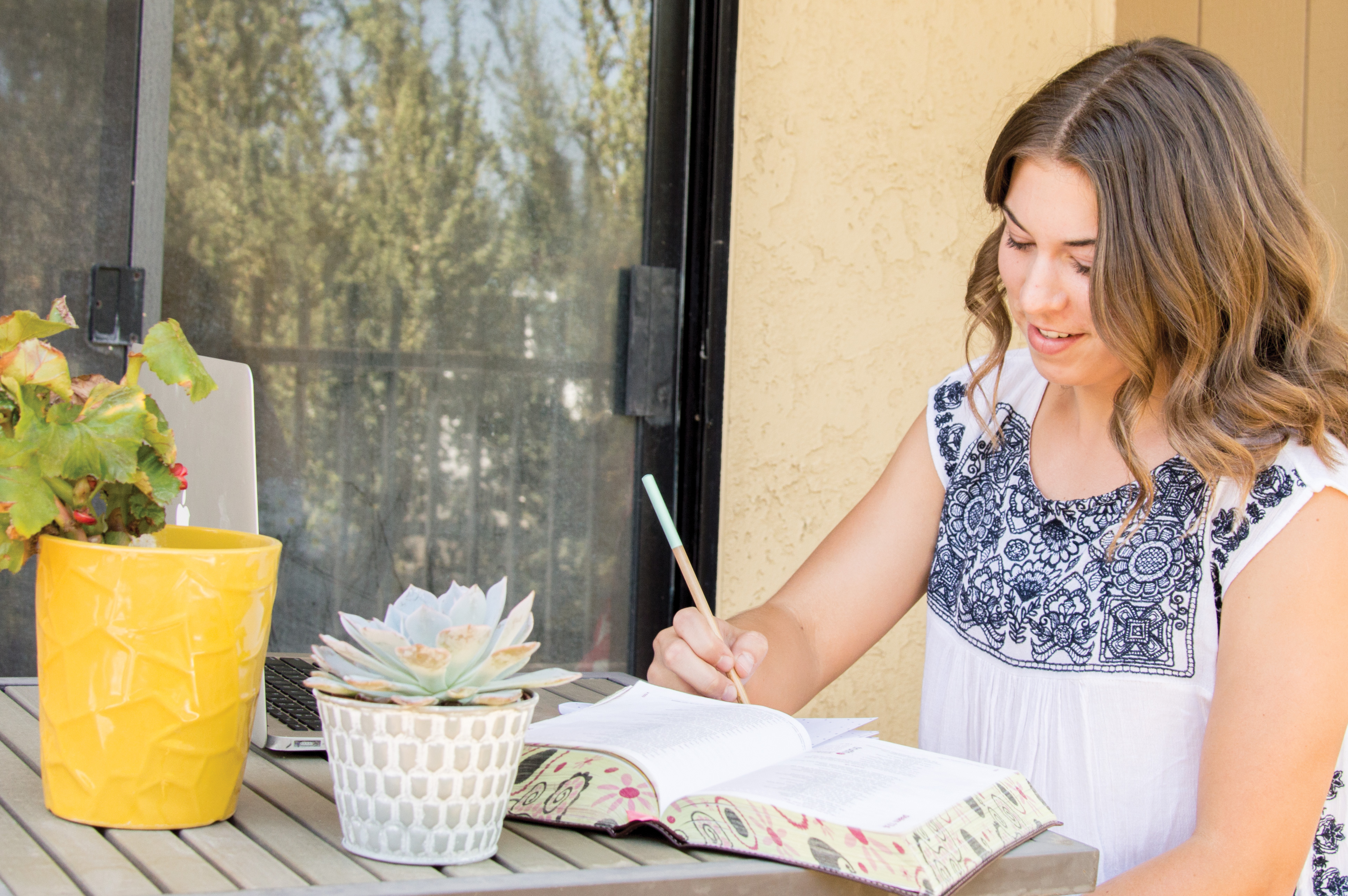 Student blogs on college experiences, healthy food and fitness
Few people stick to blogging once they start as it takes dedication and good time management to maintain one.
For Emily Noelle Enns, sophomore communication disorders major, blogging allows her to help people and at the same time expand God's kingdom through the devotionals she posts.
Byemilynoelle.com is a lifestyle blog about health and fitness, as well as creative do-it-yourself projects.
"This summer I was looking for something to do and I was inspired by other people's blogs so I decided to start one," Enns said. "I like to write and be creative. I actually wrote about 40 blog posts this summer so I would be able to post them during the school year."
With school and other commitments that come with being a college student, Enns  said she tries to blog throughout the day before and after her other priorities.
She said it is a lot of work, but as a blogger obtaining positive results pushes her to keep going.
"You can blog in between everything, like five minutes before bed and right when you wake up," Enns said.
Before anyone takes up a new project, research and feedback is crucial for him or her to have a solid understanding of that project's guidelines and
expectations.
Before Enns started her blog, she read and watched videos on how to be successful. While fear of failure prevents many people from trying new things and stepping out of their comfort zones, it did not stop her.
"There's a lot of people who blog for years before they get any followers," Enns said. "I'm not really worried about that. If it's good enough, eventually people will read it."
Enns targets a specific audience of health enthusiasts and Christians.
"I admire the self-discipline she has with her health and lifestyle," said Cara Hudson, sophomore English major. "Her blog inspires me to be more aware of my own exercise and diet, and I have picked up quite a few tips from her about healthy living. I also know her to have a very strong faith, and the devotions she writes are always encouraging and insightful."
Enns is currently working on certain types of blog posts that include other health and fitness bloggers, ideally increasing the traffic on her own lifestyle blog.
"I have not done the workouts but I am definitely using the 10 college hacks that she posted about last month," Hudson said. "I try to do some sort of exercise during my study breaks and it has definitely improved my ability to focus on homework. I also have been paying extra close attention to the snacks my roommate and I keep in our room."
Enns asked different bloggers for their best healthy living advice.
She will post the answers on her blog soon to provide a bit of variety in health education for all who are interested.
"Promoting each blog post takes a lot of time," Enns said. "I just made an Instagram for it yesterday to advertise it. Anyone can do it. I have no technology background. Just go for it."
For more on Enns' blog, visit  her page at byemilynoelle.com.