Alphabet expanding drone delivery services across United States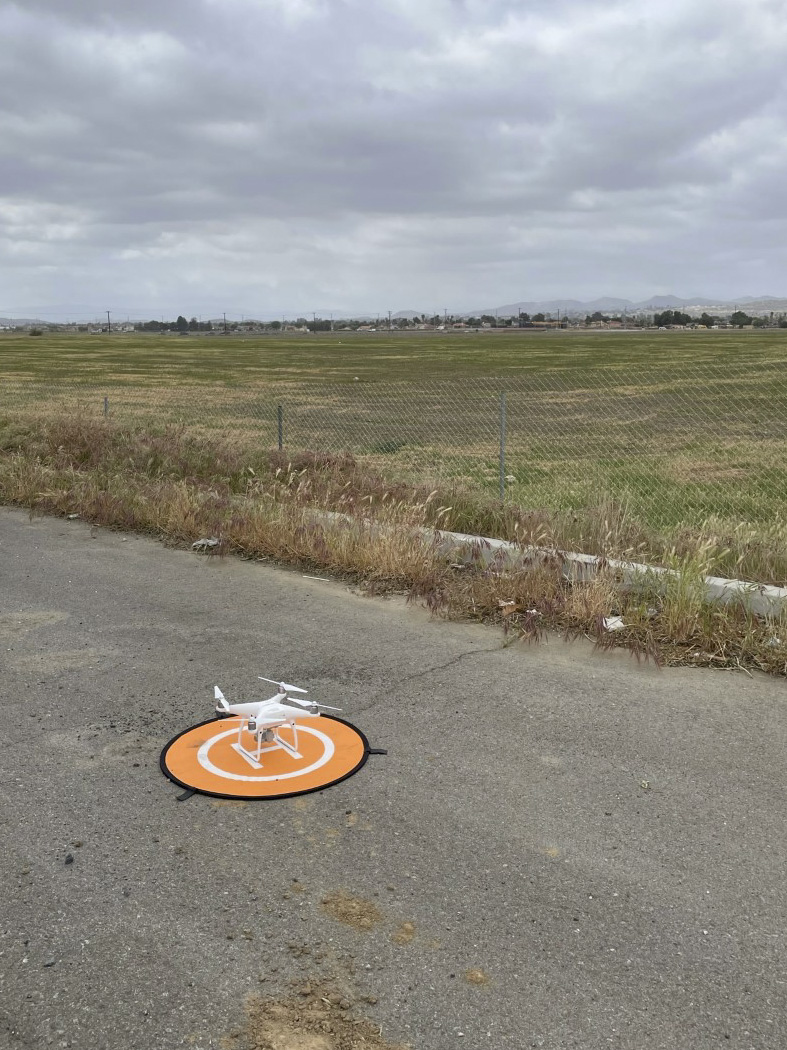 This is a time of rapid technological advancement, and the COVID-19 pandemic put certain technologies at a higher demand and speed-ran their development.
One technological innovation that is being expanded in the U.S. is drone delivery services, which will decrease the number of in-person deliveries needed and requested, something that could be appealing to some people in a post-pandemic world.
Specifically, the drone delivery service offered by Alphabet Inc. (parent company of Google), called Wing, just had a change in management when its former CEO, James Ryan Burgess, stepped down due to health issues, elevating Adam Woodworth, former chief technical officer, to CEO with Burgess continuing in an advisory position.
Wing said in its press release on its website, "Adam's involvement in just about everything Wing has been doing to date, and James' continued advisory support, will allow us to continue to grow," Wing's press release said.
"Already in 2022, with Adam overseeing day-to-day management, Wing has completed ten times the number of drone deliveries it completed in the first six weeks of 2021. We plan to expand a lot more this year around the world, including with the launch of the first commercial drone delivery service in a major U.S. metropolitan area (Dallas/Fort Worth) in the coming months."
Drone delivery has been in the works for years, and some countries are ahead of the U.S. in the amount of easily accessible drone delivery services available to citizens.
With these advancements, concerns start to arise. Dr. Bob Namvar, professor of economics, talked about some possible issues that might have been delaying the advancement of drone services in the U.S., including the issue of privacy.
"There are some legal issues that they'd have to resolve," Namvar said. "Because, let's say it's flying over my house, is it legal? Because the distance is so low that (any monitoring device) can see inside, people in their backyard and so forth."
Another concern is the issue of automation. Grace Cooper, junior Christian behavioral science major, said she thinks that while there are some benefits, she is wary.
"I guess it's positive if people are unable to leave their house and in-person deliveries don't make sense," Cooper said. "I think it takes jobs away from people who aren't driving to get people's groceries or their food or their packages. I am wary of anything that would replace human jobs with machines."
Not everyone agrees with this reluctance, though. Lucas Sloan, junior business administration major, said he is looking forward to drone deliveries being more easily accessible.
"I think it will be good for the environment, good for the economy," Sloan said. "It will definitely open up more specialized jobs for delivery. It will reduce the need for people drivers and you can get packages faster, and you can have people working on the drones and working behind the scenes on the technology for the drones."
Namvar also said he thinks drone delivery services being made widely available throughout the U.S. will reduce traffic in major metropolitan areas such as L.A., and by extension pollution because there will be less of a need for delivery cars on the road.
Right now, Wing is expanding its market in Texas but plans to open up more opportunities all across the U.S., although a specific plan for this has not been laid out yet. When it hits the West Coast, customers will be able to access their marketplace through Wing's app and order things for delivery by drone within minutes.
Whether this is something that will take people's jobs away or reduce traffic and pollution, drone delivery is coming, and this is just one of many
innovations to come. Jobs are getting increasingly more automated, and people should always strive to stay ahead of the curve. As some jobs are taken, more jobs are created; you just have to know where you are headed.
Soon customers will be able to have their groceries and packages delivered right to their door in minutes via drone delivery.