Riverside Community College's Culinary Academy opens its doors during breakfast and lunch hours for the general public to enjoy the food prepared, cooked and served by its students.
A program that started more than 10 years ago, the Culinary Academy recently moved its facilities to downtown Riverside, fully equipped with new appliances to further the education of the participants within the academy.
Dawn Martin, RCC's culinary specialist, said she enjoys how the program allows students to acquire general education and said with the help of the public, students get the experience of working for a restaurant.
"In a way the public is our guinea pig," Martin said. "We are a school so it is not going to be perfect all the time, (but) they're learning."
Within this three-semester program, students come in as freshmen and initially learn the management side  of the restaurant business. Once students are juniors and seniors, however, they receive more hands-on training and help run the academy's restaurant.
"Junior semester they do line-cooking for breakfast and also prep work for the front of the house, but the seniors mainly work for lunch, prep everything during the day and get everything ready," Martin said.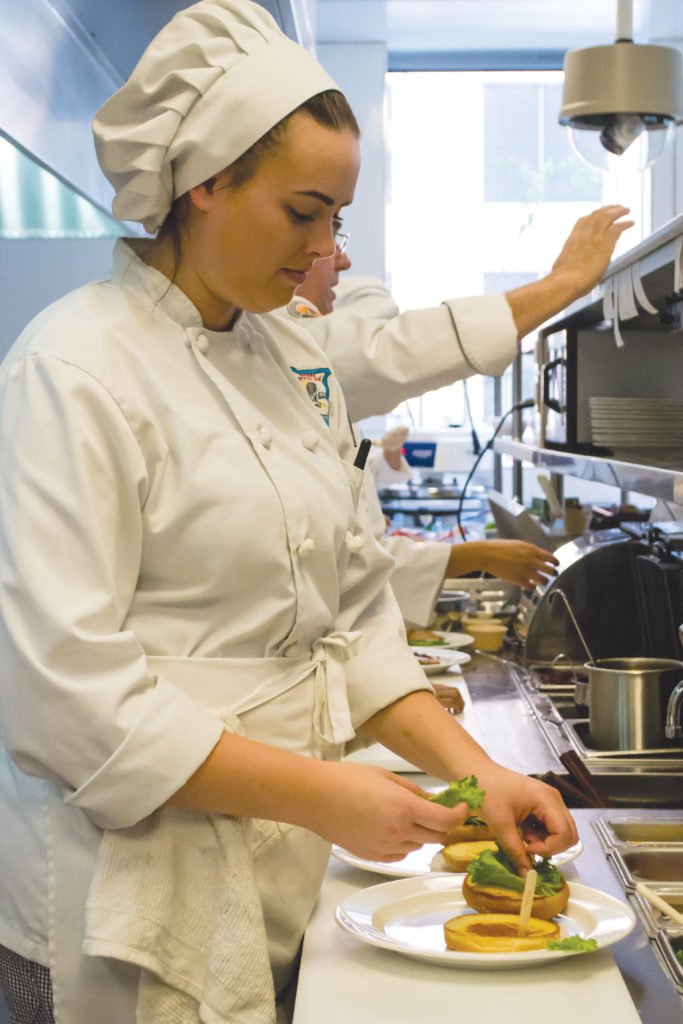 Owen Brown, sophomore  business administration major at California Baptist University, has come to the Culinary Academy to enjoy the food numerous times and found out about the program through his father.
"It has really amazing food, especially the French toast and their breakfast burritos," Brown said. "It's really cheap as well."
With the help of the senior students and professors, menus are created with a variety of foods every day. From classic dishes to internationally influenced foods, students are able to not only learn, but also share their talents with the surrounding community.
Much has to be learned to be a success in the restaurant business. After graduation, students will not automatically become an executive chef, but through the motivation of the students and training in the academy, it is possible to move on to greater things.
"One student (who) graduated several years ago (appeared) on 'Hell's Kitchen' on television," said Leslie Regner, supplemental instructor for the freshman class. "But we also have students who go to France, Italy and Spain and work in kitchens out there. It really depends on the motivation of the student."